If you grew up above the 49th parallel during the '80s and '90s, the music of Gowan likely sparks memories. Hits like "A Criminal Mind" and "(You're a) Strange Animal" are ubiquitous Canadian radio classics to this day. Revered in his native country, Lawrence Gowan is more familiar to non-Canadians for his longstanding role in Styx. He averages 100 shows per year as keyboardist-singer for the theatrical rock legends.
Ontario Days and Early Influences
Gowan still keeps up with his loyal fanbase too. "I try to squeeze in somewhere between ten and twenty of my solo shows a year," he explains. "My airplay here is still strong. Fortunately, there's a demand and I love doing it."
Born in Glasgow, Scotland and raised in Scarborough, Ontario, Canada, Gowan's early exposure to rock and roll affected the course of his life. "I'm of that exact age where I saw the Beatles on Ed Sullivan," Gowan recalls. "I knew I wanted to do this from seven years of age.
As a budding music fan, he was also inspired by the Beatles' darker rivals. "I loved the Rolling Stones, particularly when Nicky Hopkins became the piano player."
But it was the heady days of the '70s where, as Gowan puts it, "the real influences kicked in." He lists a few names which contributed to his musical DNA. "First, there was Burton Cummings—his vocals and particularly his piano playing. Then, Elton John and Rick Wakeman and Freddie Mercury made me feel like this is what I want to do. To become a keyboardist who was also a frontman."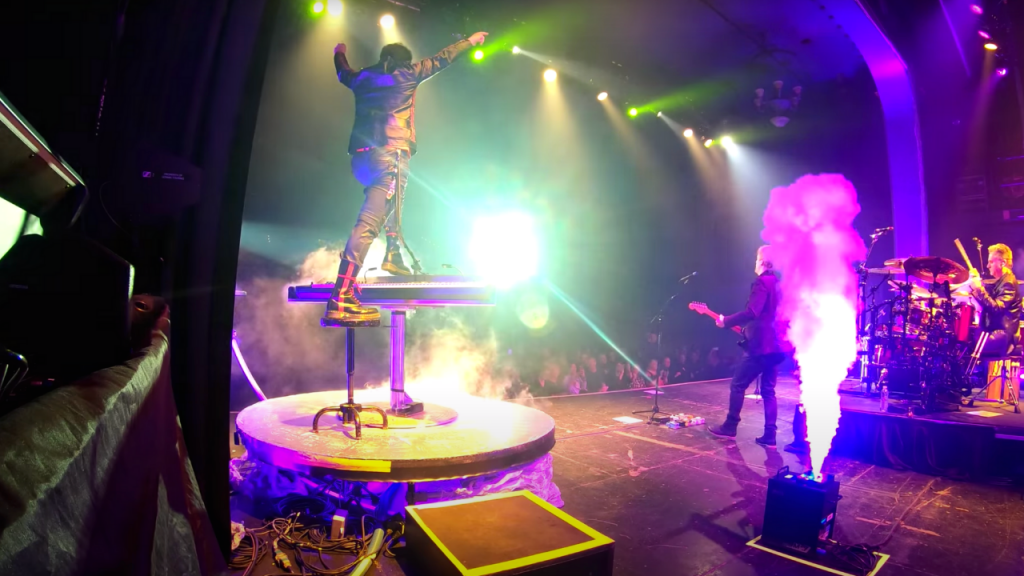 The Dawn of Prog
An accomplished classical player, Gowan recalls the way that music influenced the sound of the early-'70s. "The classical influence became more pronounced in rock music beginning around Procol Harum."
Again, a few key musicians influenced Gowan's trajectory. "Rick Wakeman and Elton John both went to the Royal Academy. So, I decided to go to the Royal Conservatory in Toronto. It's the Canadian equivalent." Still, he's not above poking fun at the highfalutin name of the institution.
"If it has royal in it," Gowan jokes, "the Queen says it's OK."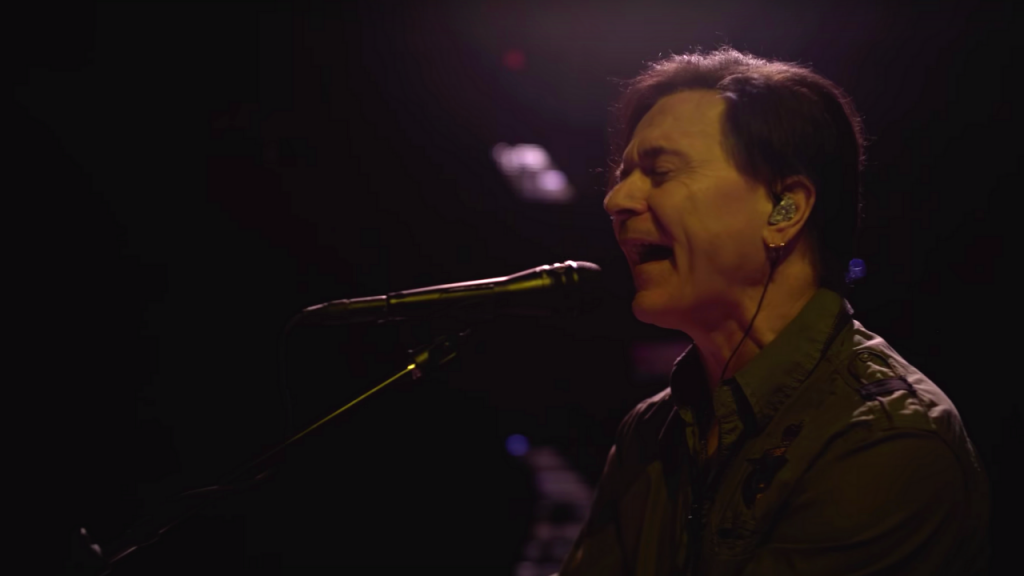 All this adds up to an appreciation of prog which follows the artist to this day. "I loved progressive rock, particularly at that time," he agrees. "Basically, I was taking classical motifs and attempting to build them into a rock tapestry, similar to the way that Yes and Genesis were doing."
Gowan's music earned widespread acclaim and popularity for its unique blend of pop and progressive elements. The road to commercial success was not a straightforward one.
The Queen Street Scene
"Strange Animal came out in 1985, and it was my second album," he recalls. "My first album was in 1982. Although I'm very fond of that record—and people have discovered it since—it didn't have the same kind of impact."
Indeed, as the 1980s began, a new sound was in the air. The vibrant Queen Street West movement shifted Gowan's music in an edgier direction, igniting his career. "I noticed right around that time that bands from that Queen Street West movement looked fresh. They had something exciting going on."
There was more than the visual aspect of the scene, however. Gowan heard sounds that were breaking ground. "Particularly, I liked how they used world influences," he remembers.
A New Medium
Additionally, the new decade's musical changes coincided with the video revolution. "That was a factor. I didn't mind becoming a video artist at all. If I was going to make these songs work, they had to get on television."
To that end, he again praises the openminded spirit of Toronto at that time. "Thank you, Queen Street West, for getting me to consider that." Images of an immaculately-coiffed Gowan playing a white grand piano on an alien planet in "Cosmetics" made him a MuchMusic fixture.
The Road to Styx
Gowan's formidable chops and versatile tenor made him a seamless fit for Styx. So how did that pairing begin? "In 1997, I was doing a completely solo tour, myself on piano, in England and Canada. Donald K. Donald, the legendary promoter, offered me the opening slot for Styx at the (then) new Montreal Forum. At that time it was called The Molson Centre."
It seems, the fates aligned in Quebec that night. "Styx manager, Charlie Brosco, came up and saw the show. It was one of those scripted nights where the audience was singing the choruses to "Moonlight Desires," "Strange Animal," "A Criminal Mind," etc."
"When I came offstage, Tommy Shaw said we should do more of this in the future. Little did he or I know that in a couple of years I'd be in the band."
The Comforts of Home Onstage
Both on tour with Styx and solo dates,
Roland
gear remains a fixture for Gowan. "I've been through the whole myriad of gear over my career, but I switched to Roland with the RD-500 in the mid-'90s. That's when I discovered how reliable it was and how great it sounded through a PA."
Still, it's more than durability that keeps Gowan loyal to his Roland live rig. "It feels like I'm playing my Steinway at home," he enthuses about his stage piano.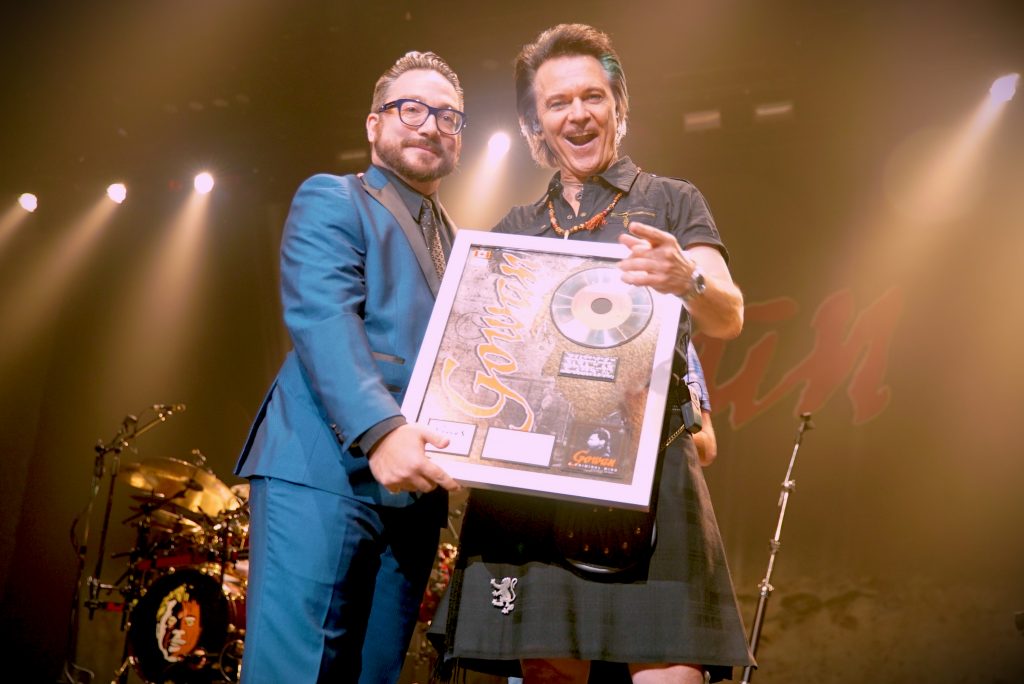 Even with platinum records, Juno awards, and a legendary band, Gowan maintains a lighthearted attitude about his career. "I feel I've pushed my luck a long way and it hasn't run out yet," he says.
Despite that playful answer, Gowan remains awed by his enduring popularity. "If you're fortunate enough to come up with a melody somewhere in your life that connects with people, follow that path."