Christopher Kah started out like any other self-taught producer 15 years ago. Today, he is a respected performer known for his intricate take on techno. With his latest installation, ECHO, Kah is raising the bar for 3D audio. Christopher explains how he found new meaning in sound through the process of playing Roland instruments through 32 speakers.
Instinct and Symbiosis
Your music is an ideal fit for a 3D audio experience. What's the inspiration behind the minimal but complex way you play with rhythm and sound design on stage?
It's very instinctive. I get into the machine, explore its possibilities, play with sounds. When I feel one vibrating clearly, I keep it. Then, I go on with my quest, until I find the right symbiosis between them all. Respecting the energy of the moment is very important.
How would you describe the shift in your approach between the early days you got into electronic music and now?
A true evolution and maturation. I started composing electro by mixing my computer skills with my knowledge as an organ player. I tried to control the process, make music with my brain, aiming at a specific result. Sometimes I even tried to fit in, to suit the codes within the realm of the techno world.
To thrive, I had to go back to making music with my heart, my guts. Instinctively, not intellectually. That's when I started playing spontaneously with different machines. I felt the unlimited potential of a musical experience with very few sounds.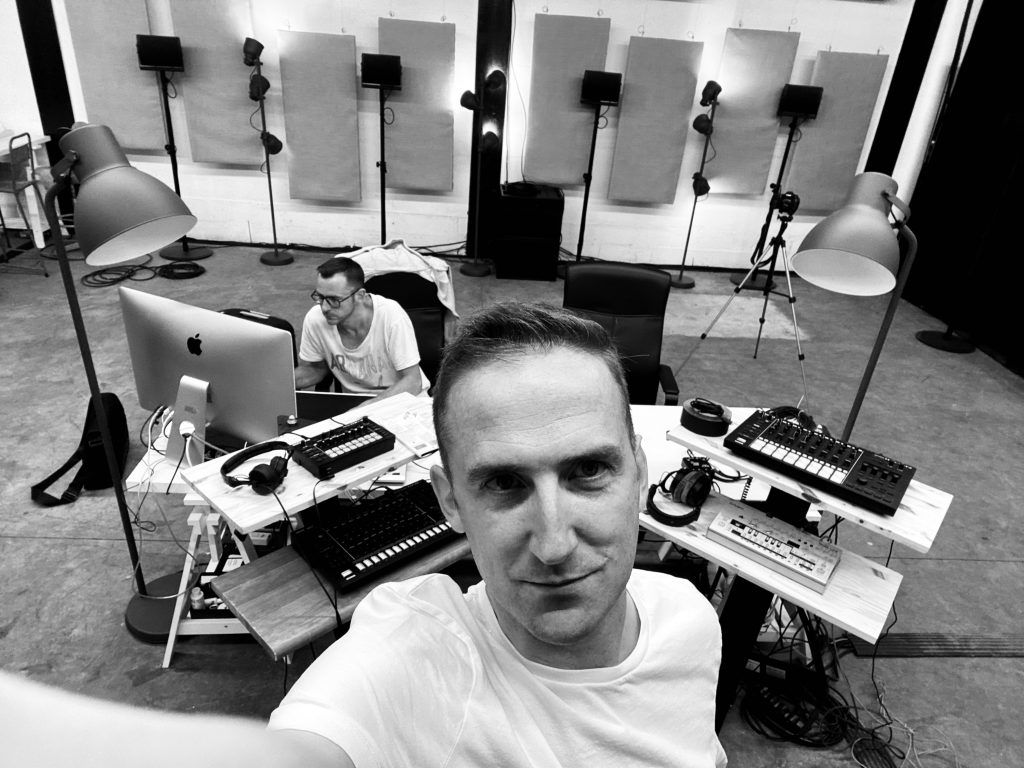 Roland Instruments: So Many Possibilities
You incorporated Roland's MC-101 Groovebox, MC-707, TB-03 Bass Line and TR-8S Rhythm Performer into this unique live performance. What was the thought process behind choosing those particular instruments?
Last year I had the chance to test the MC-101, and I immediately thought to myself, "Wow, so many possibilities with such a small thing." A few days later, I realized she had a big sister: the MC-707. A week later, I had my 45-minute live set, with MC-101 on one side and the 707 on the other.
I needed to add more spontaneity, an instrument with which I could improvise. That's when the TR-8S came into play. Then, I felt like adding a little bit of acid in there, which the TB-03 made possible. I knew I couldn't do without it—what a legendary sharp sound.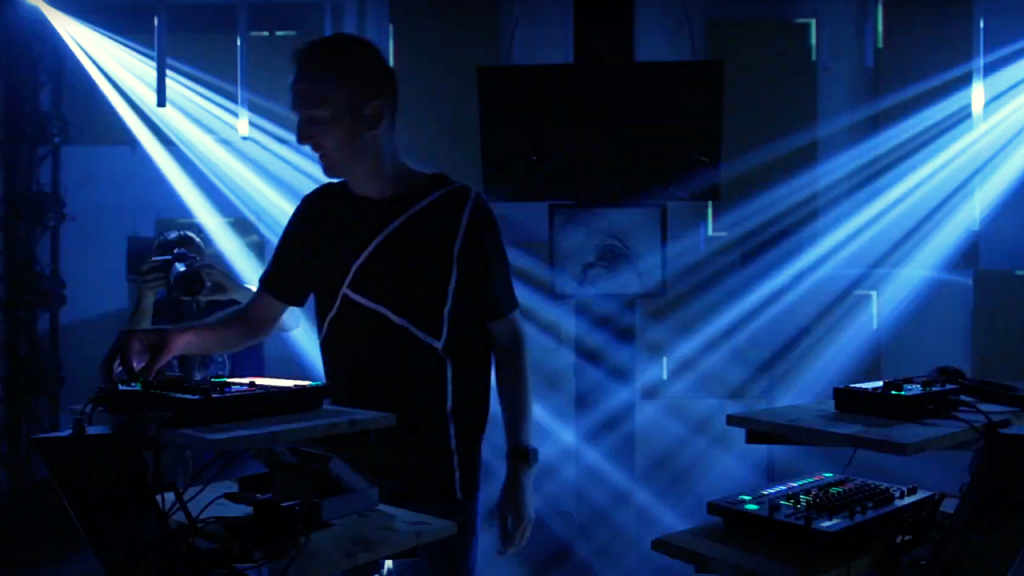 Are there certain pieces of Roland gear you cannot imagine your live set without?
The MC-707 is the heart of my project. Same goes for the MC-101. Each of them brings a different potency and power. With the MC-101, the sound choices are more limited, which is exactly why I like it. It inspires a different approach.
Collaborating with Des Sons Animés
The 3D audio portion of your live set, ECHO, would not have been possible without the support of spatial audio rendering experts at Des Sons Animés. How did you connect with the CEO of the studio, Mathieu Rossier?
Mathieu got in touch with me to talk about his project, this immersive sound concept. It was very abstract to me at first, but I got curious. I found it futuristic. The way he described the immense possibilities convinced me.
Then, we planned for me to spend a couple of days at his studio in Paris to discover the amazing world of spatialization. We discussed whether it would be possible to create a live set after 48 hours spent in the studio or not. As it turns out, yes, my ECHO Live set could be fully adapted!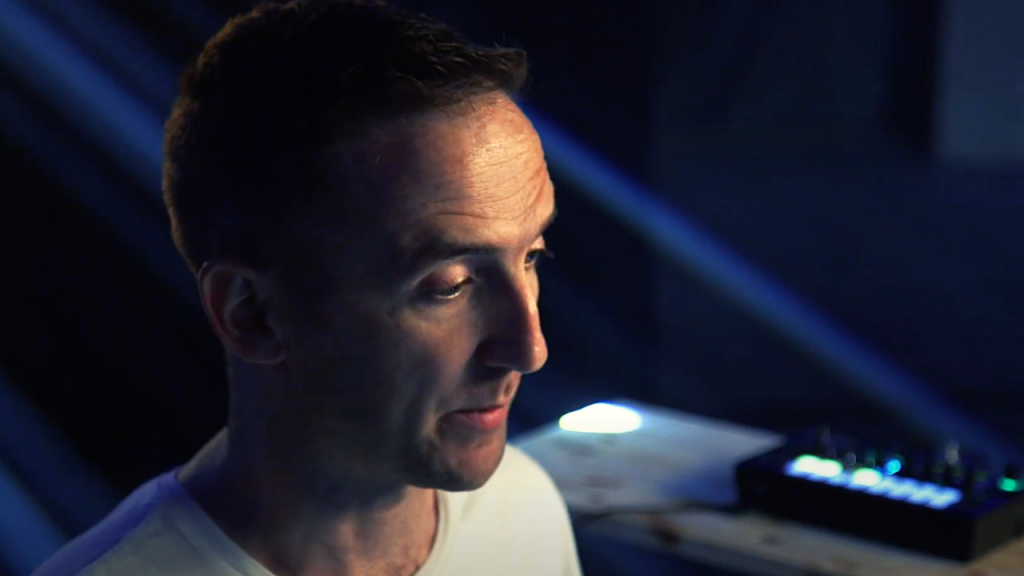 Mathieu Rossier: I felt Christopher's vision of electronic culture would be compatible with the technological approach Des Sons Animés offers. As the first private French studio to use WFS (Wave Field Synthesis) in musical applications, we have a 32 speaker-device driven by a Sonic Emotion 3D sound processor.
DSA dedicates itself to production and research in the field of spatial and interactive sound technologies. This is why I contacted Christopher: to find out if our multidisciplinary residency program might be of interest to him.
The Role of Improv in ECHO
I can only imagine how immersive the ECHO Live experience must have been for the forty lucky listeners in the room. But what was it like for you on stage? Did improvisation play a significant role?
Once I plugged my machines into Mathieu's system, we spent some time working on configuration. I felt like I entered another dimension. A multi-dimensional landscape where you can feel each sound vibrate inside, around, through the room and your body. 
During the performance, I felt a little stressed—but mostly excited! I improvised an intro straight away. At some point, I only played with my 707 and TR-8S. Fewer sounds led to even more purity.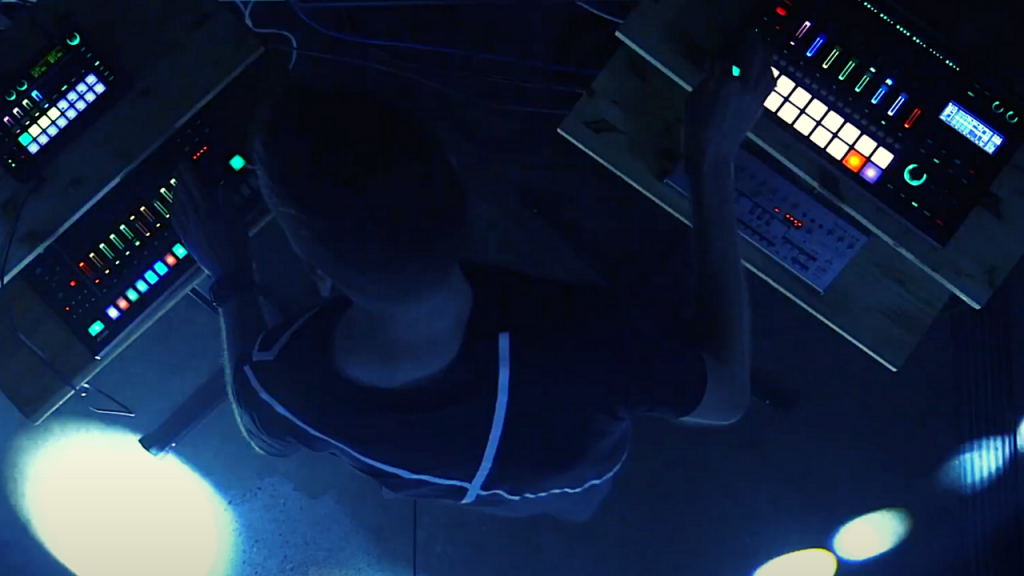 32 Speakers and Then Some
Did you have to make any re-calculations due to the involvement of the 32 speakers? How did you make spatial placement decisions instrumentally?
I had to forget about my perception of stereo sound. Each sound could move, travel, and become shaped by the environment, going forward or backward. I instinctively decided where and how to send each sound.
How would you compare experiencing 3D audio with headphones versus 32 speakers in an acoustically treated room?
Mathieu: With 32 speakers, each listener will hear the same soundstage. But depending on their place in the listening area, they will have a unique experience. Spatialized listening with headphones is a simulation. It is stereo listening via binaural encoding.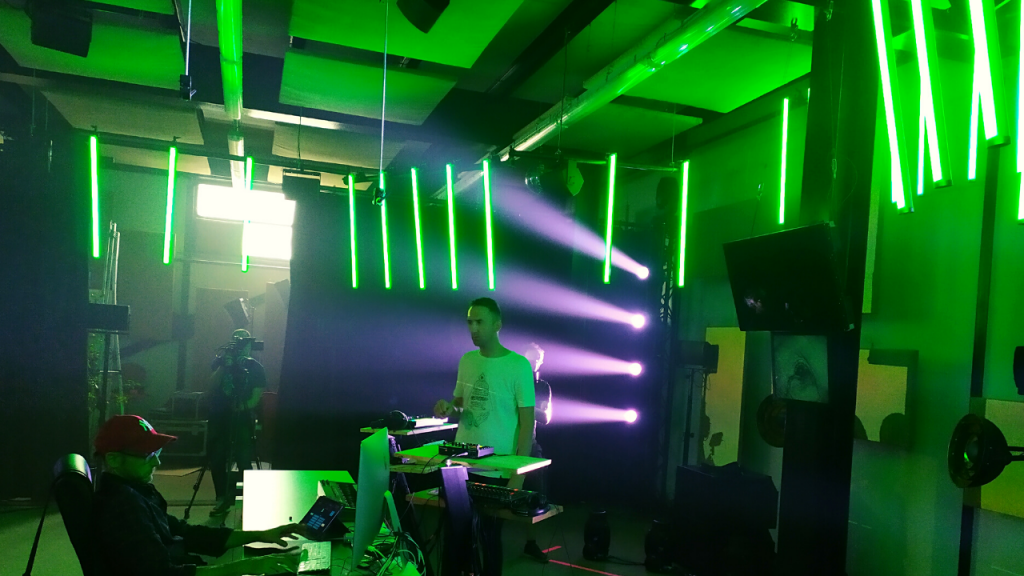 I know you have some projects coming up with Roland. What else is next for you?
Creating a new live set from scratch. A piece designed within this space, for this space, and performed live at DSA. I'll continue to test new machines, make videos, and explain my philosophy. In parallel, I'll continue to release new tracks on my label.