There's no question the revered 808 changed the face of contemporary music. From Phil Collins to the Beastie Boys, time and time again the TR-808 Rhythm Composer supercharged the backbeat of pop music's most powerful hits.
But what makes this drum machine tick? What mechanisms do the pros use to maximize the potential of this BOOM box? Likewise, how can you as a user take advantage of those secrets?
We've gone spelunking to unearth eight lesser-known tips to help you unlock our TR-808 plugin. Furthermore, we'll dive deep into the versatility of the 808. By the end, we'll expose processes to diversify your workflow and let you use the 808 on your terms.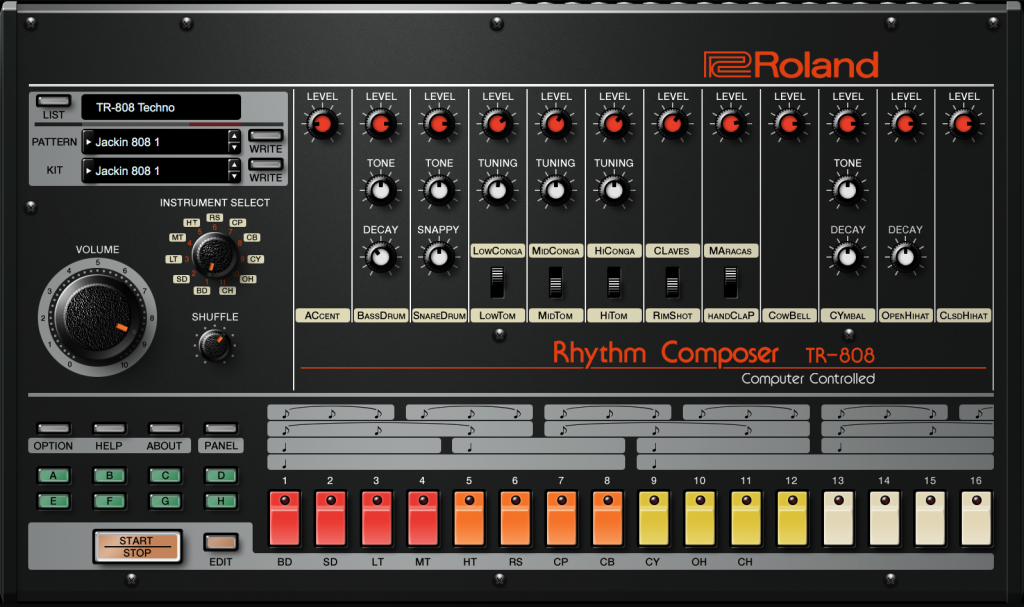 SECRET ONE: SUB OUTS
Our first video is all about Sub Outs. Ever wanted to modify a single sound within your 808-beat without affecting the entire kit? Ramon—our aficionado of the BOOM—shows you how to divvy up your drum sounds into individual tracks. To sum it up, this will give you sonic flexibility. Check the video out and you won't have to put Flanger on the whole kit…
SECRET TWO: DRAG AND DROP
For the second installment of our series, we shed a little light on our "drag and drop" feature. Look under the hood of our TR-808. There, you'll find the ability to export MIDI patterns and rendered audio files into your DAW. In other words, enjoy a step-by-step walkthrough and get your beats on wax in whatever format you choose.
SECRET THREE: EDIT WINDOW
Our next video is an edit window exposé. Programming a hardware 808 required attention to detail and focused navigation. Our virtual 808 makes programming beats fun, easy, and VISUAL. Ramon will guide you through the edit window functions. Meanwhile, you'll be on your way to building bangers with the 808.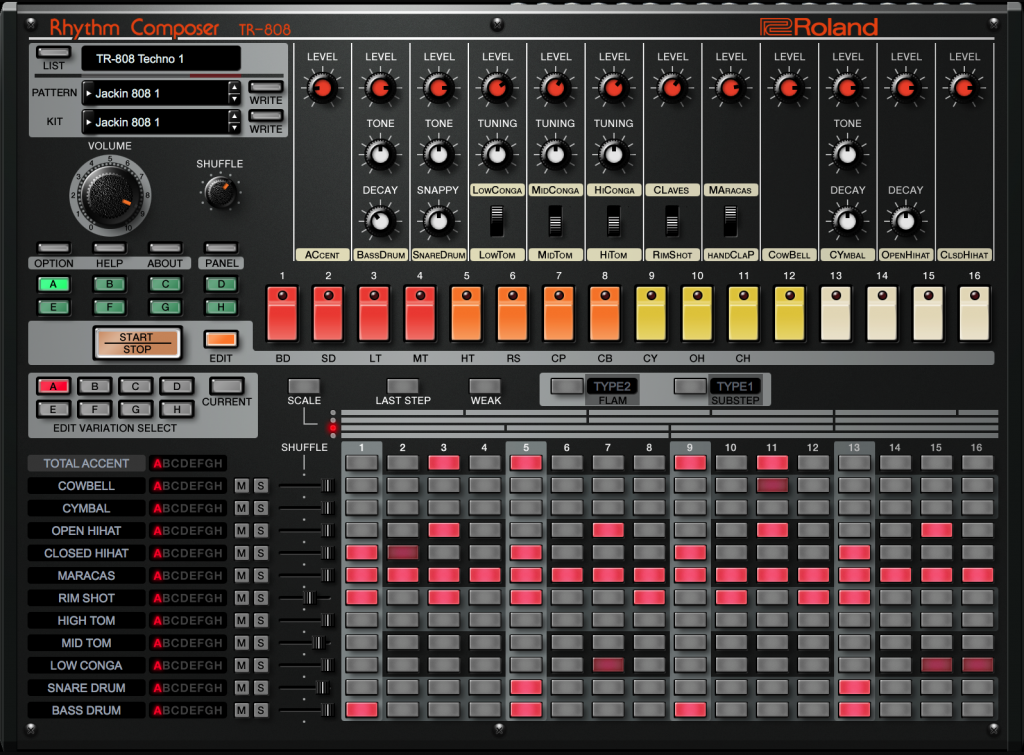 SECRET FOUR: AUTOMATION
The fourth video in our series focuses on automation. Our 808 offers extensive sound manipulation—just like the original hardware. Move your drum sounds throughout the stereo spectrum or add extra snap to your snare. It's easy and will work in any DAW. In short, craft the drum hits that work for your composition. Then, unleash your creativity by adding inflection to your beats.
SECRET FIVE: KICK DRUM
Our fifth secret showcases what the TR-808 is famous for: the BOOM. Follow Ramon through a step-by-step process. He'll show you how to make the kick rattle your speakers. Most importantly, you'll learn to inject the power of the 808 bass into your tracks.
SECRET SIX: TECHNO BEATS
The sixth secret of the TR-808 is a brief lesson on creating a classic techno beat. The 808 can enhance any electronic composition with its array of sounds. For example, watch Ramon create a template for a classic techno rhythm. Then, take his blueprint and use your instincts to compose a beat of your own.
SECRET SEVEN: TRAP BEAT
The seventh secret of the TR-808 exposes the fundamentals of a trap beat. The 808 kick was instrumental (see what we did there) in the development of the genre. Check out the kick manipulation, ideal tempo, and how effortless drums can be with the edit window.
SECRET EIGHT: INTRO BEAT
Our eighth and final secret of the 808 is an in-depth look at the intro beat for these tutorials. Follow Ramon as he uses Sub Outs, drag and drop, the edit window, automation, and kick drum manipulation. The result is a modern combination of techno and trap. Stay tuned to deconstruct more mysteries of our legendary Roland instruments.