Megan Pete, better known as Megan Thee Stallion, is a rapper, producer, and singer-songwriter. She's managed to release four projects in the last three years while collaborating with some of the top artists in hip-hop. The "Hot Girl Summer" artist has found significant success through social media. Indeed, many of her freestyles and songs have gone viral on TikTok and Instagram.
A Meteoric Rise
Hailing from Houston, Megan Thee Stallion's music is a clear evolution of the minimalist bass-heavy vibe of her predecessors. These include the Geto Boys, Scarface, DJ Screw, Chamillionare, and Slim Thug.  Last year, three of her singles went platinum. In 2020, "Savage," featuring Beyoncé on the remix, reached #1 on the Billboard charts. The track earned her another platinum record. 
Behind the boards for "Savage" is J. White Did It, who also produced Cardi B's "Bodak Yellow" and "I Like It." White's tracks tend to create energy with minimal instrumentation; "Savage" is no exception. As Megan Thee Stallion continues her meteoric rise to stardom, let's re-create the artist's chart-topping hit "Savage" using Roland Zenbeats. 
Piano
After analyzing Megan Thee Stallion's "Savage," I was able to recreate the beat using only five tracks. The main theme of this beat is a strong piano part which is a technique that White uses in many of his productions. Another notable J. White production featuring a strong and distinctive piano part is "Money" by Cardi B.
The main piano theme of "Savage" is a riff using two minor seventh chords a half step apart: Eb minor 7 and E minor 7. In his Genius deconstructed video, White reveals he built the entire track around this piano part. Using Zenbeats, I chose the ElectroKeys preset Piano Room and filtered out some of the high frequencies. Once I had the foundation of the beat, I started to build the drum parts around it.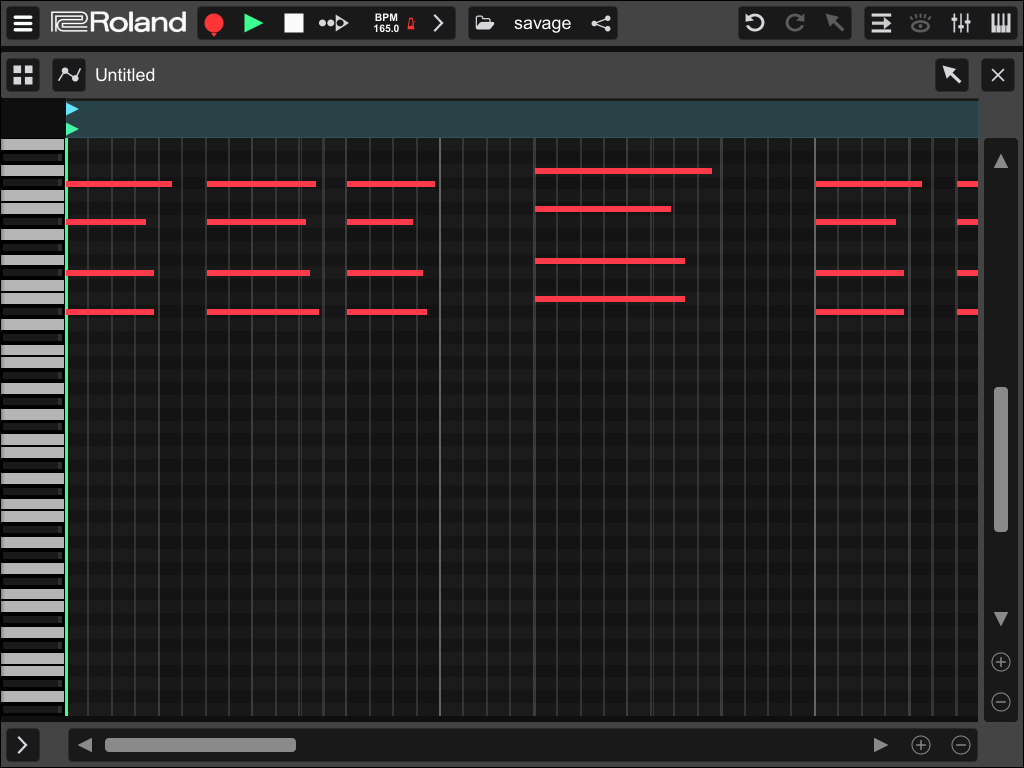 Verse
In the first verse, there are only a few percussive elements. We have a crash cymbal at the beginning of the first one, an eighth note hi-hat pattern, as well as a clap and snap sound on beat 3 of every bar. Also, a clave plays a barely-audible quarter note pattern.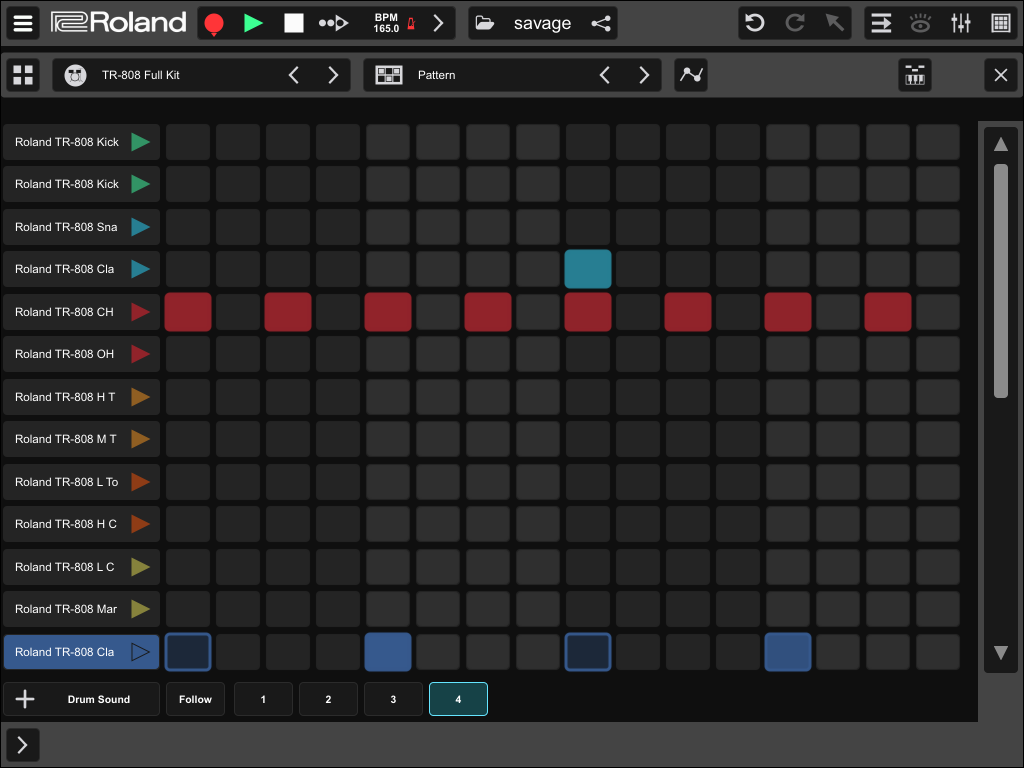 Chorus
Once we arrive at the chorus section, I kept the same pattern and added an 808 pattern layered with a kick drum. This is a technique White uses to make his 808 patterns more punchy. There's also an open hi-hat sound playing a simple pattern of two quarter notes (beats 1 and 3) followed by two eighth notes on beat 1 of the following bar.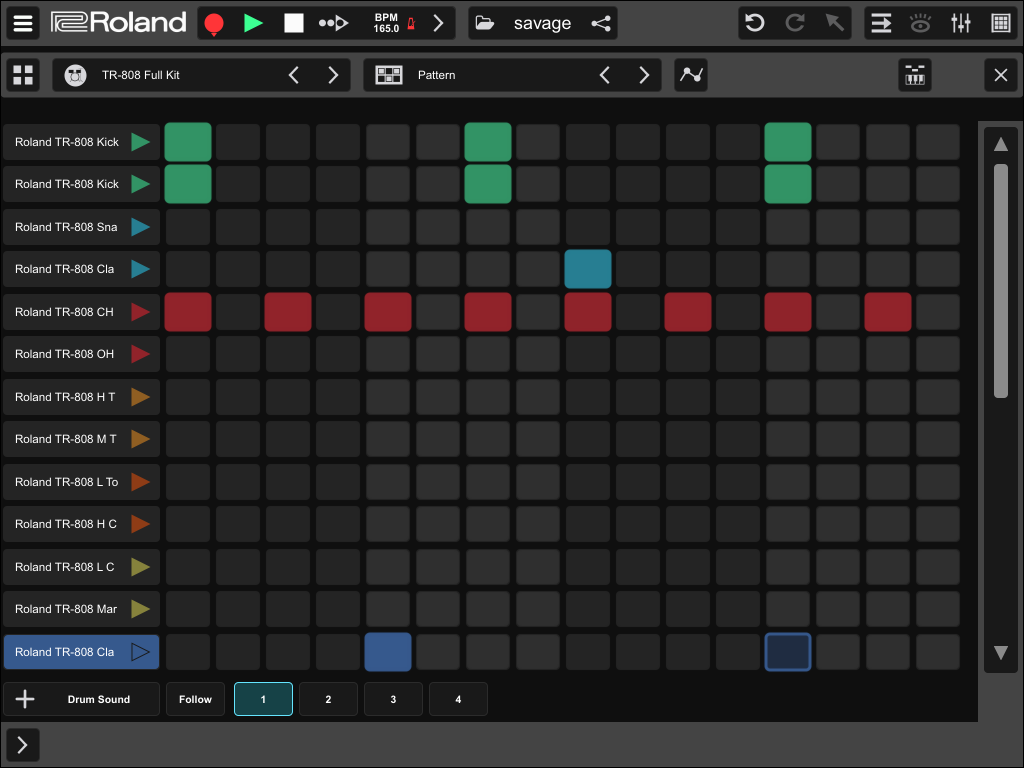 On the second half of the chorus and for the second verse there is another kick pattern. It plays the same pattern as the 808 but adds a few more accents. For the drum sounds, I used the Roland TR-808 Full Kit. Download it in the Zenbeats Store under Roland Classic Drums.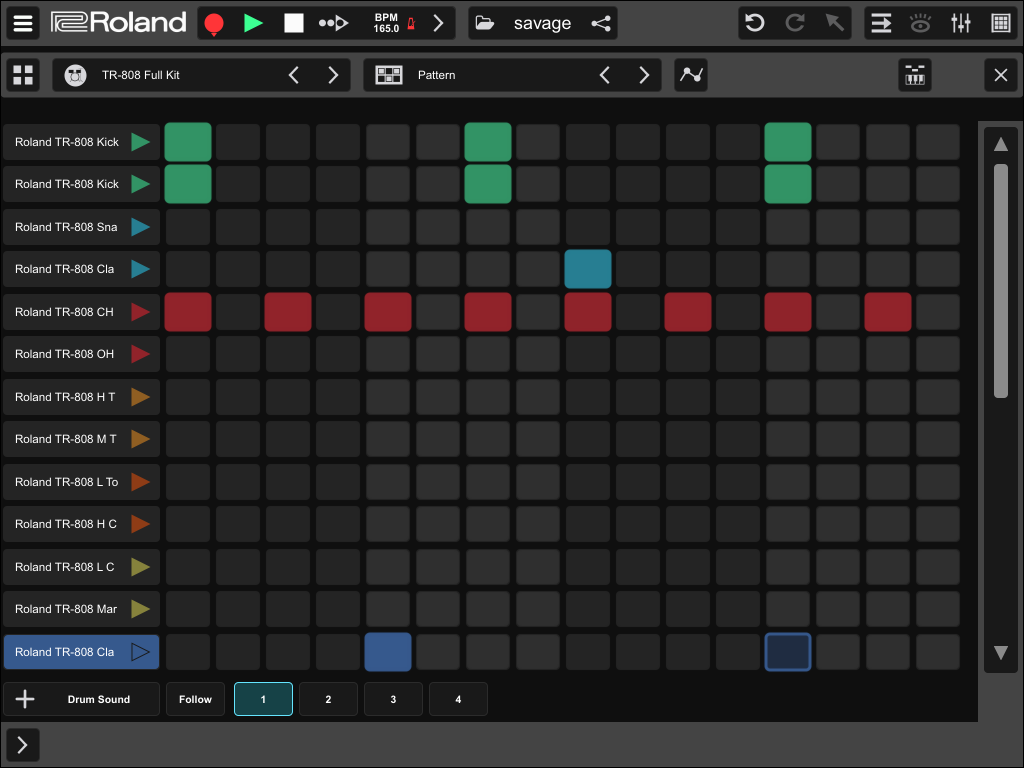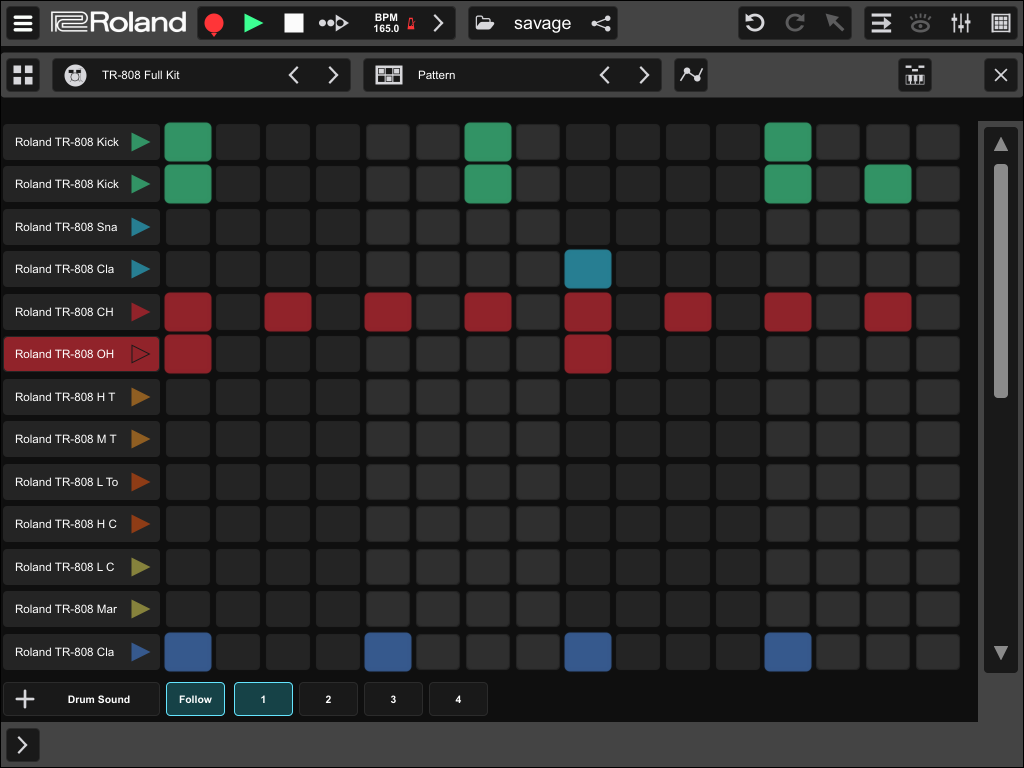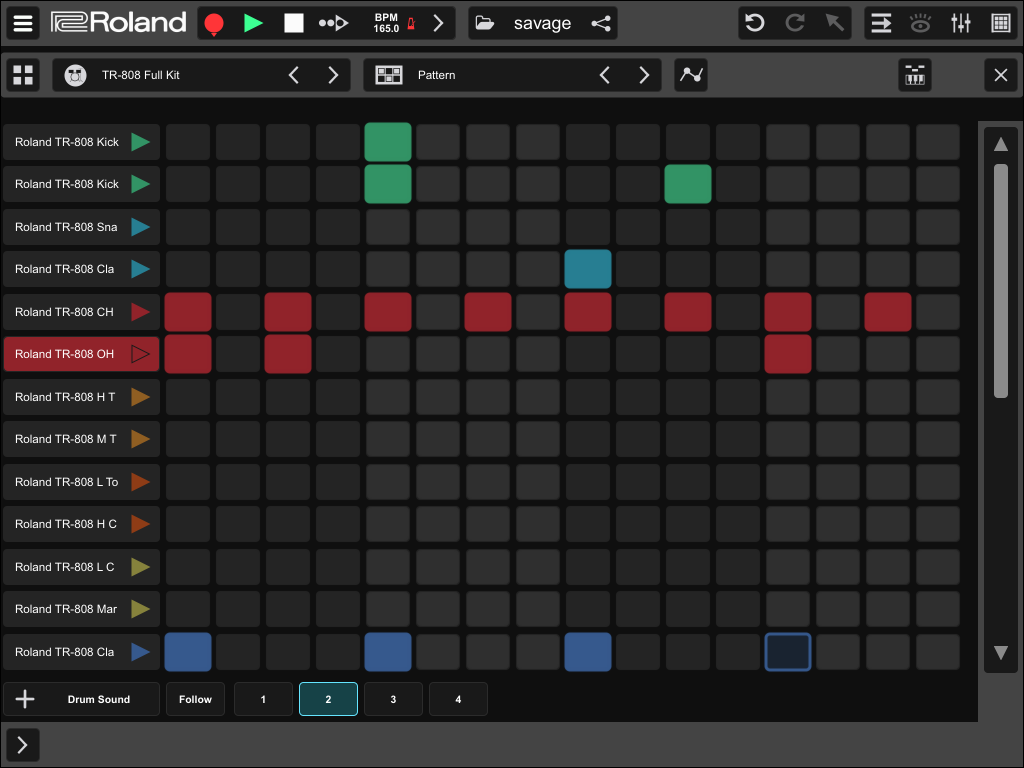 808 Fill
After programming the main drums parts, I added an 808 fill. This happens in various spots throughout the song. For this fill, I automated the pitch of two different 808 type sounds in the Chilled Trap drum preset. The fill consists of four eighth notes that usually arrive on beats 3 and 4 at the end of a four or eight-bar cadence.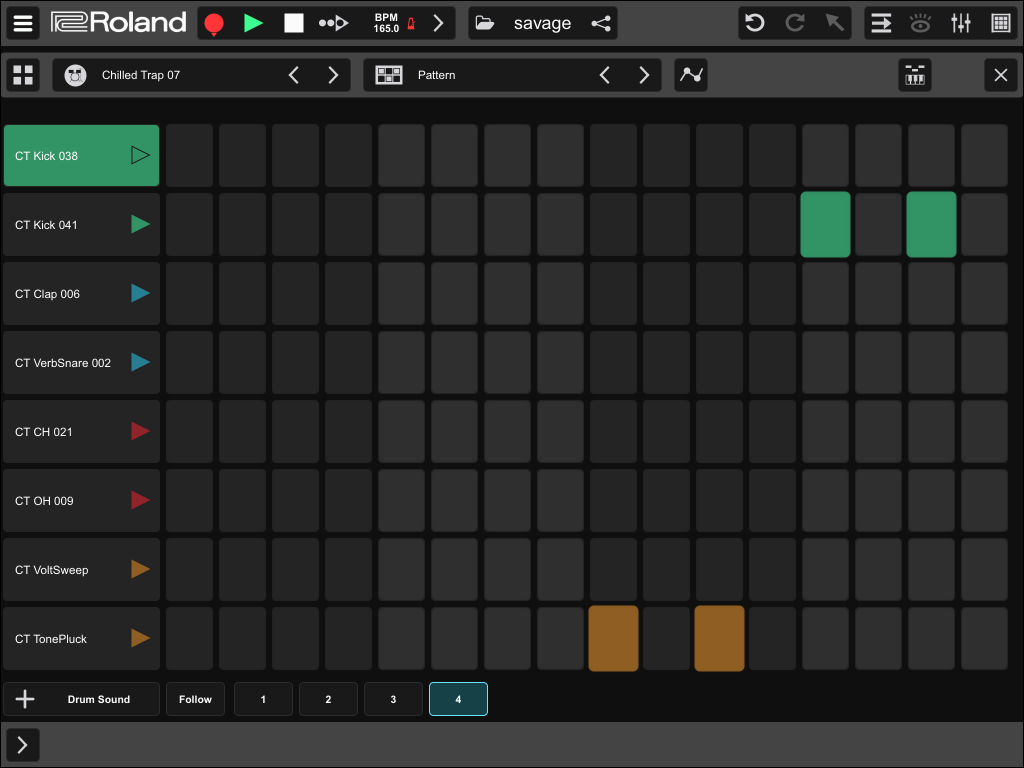 Synth
Next, I added a synth lead sound using ElectroComposer. I wasn't able to fully match the sound with the original because J. White used the halftime plugin on his original sound. This added some extra bass frequencies. However, I managed to get close using the Fluter preset and adjusting some of the filters and the reverb.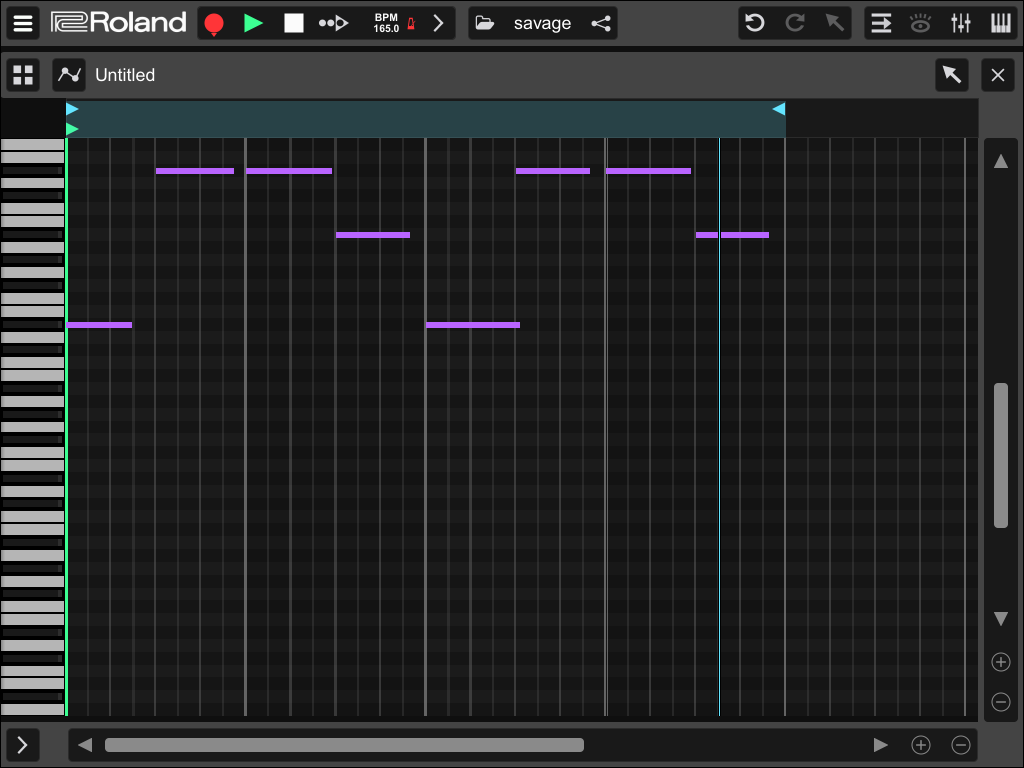 SampleVerse
Finally, I added my attempt at recreating the vocal sample in Megan Thee Stallion's hit that appears throughout the beat. Using the SampleVerse instrument, I recorded my voice and played it as an instrument. 
After adding some reverb and delay, I did my best re-creation of the sample without actually sampling the song itself.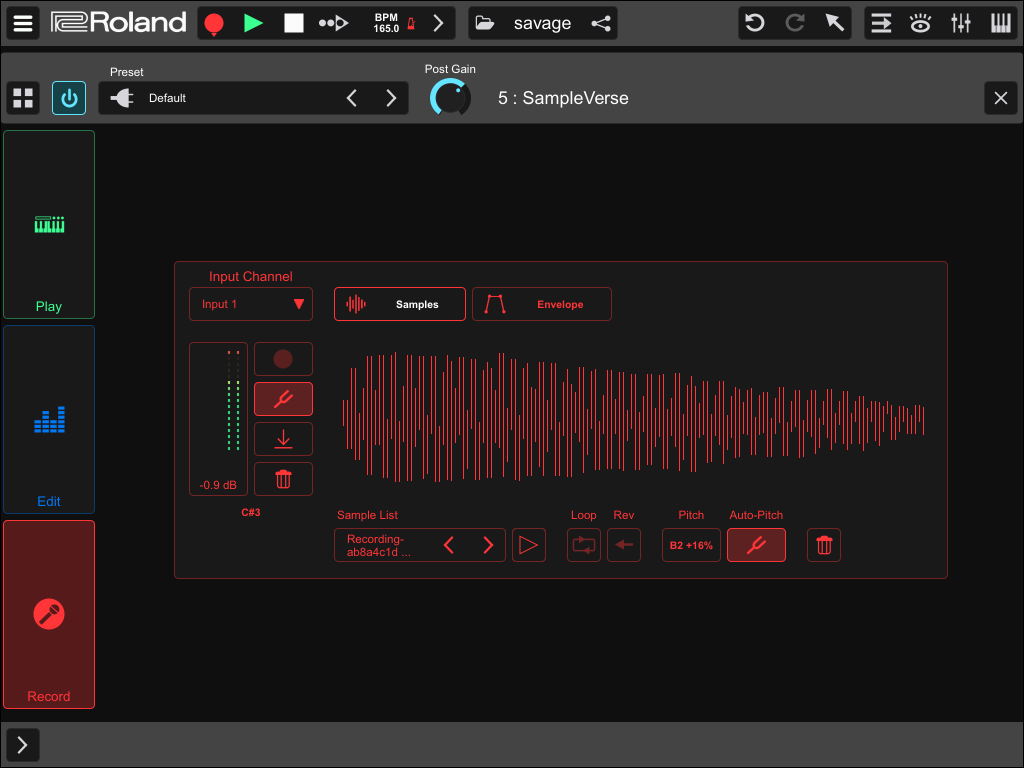 Mixing and Mastering
Once I created my parts, I could toggle between them in the mixing window and record my arrangement in real-time. Finally, I exported the stems and did a quick master using iZotope's Ozone 8 software.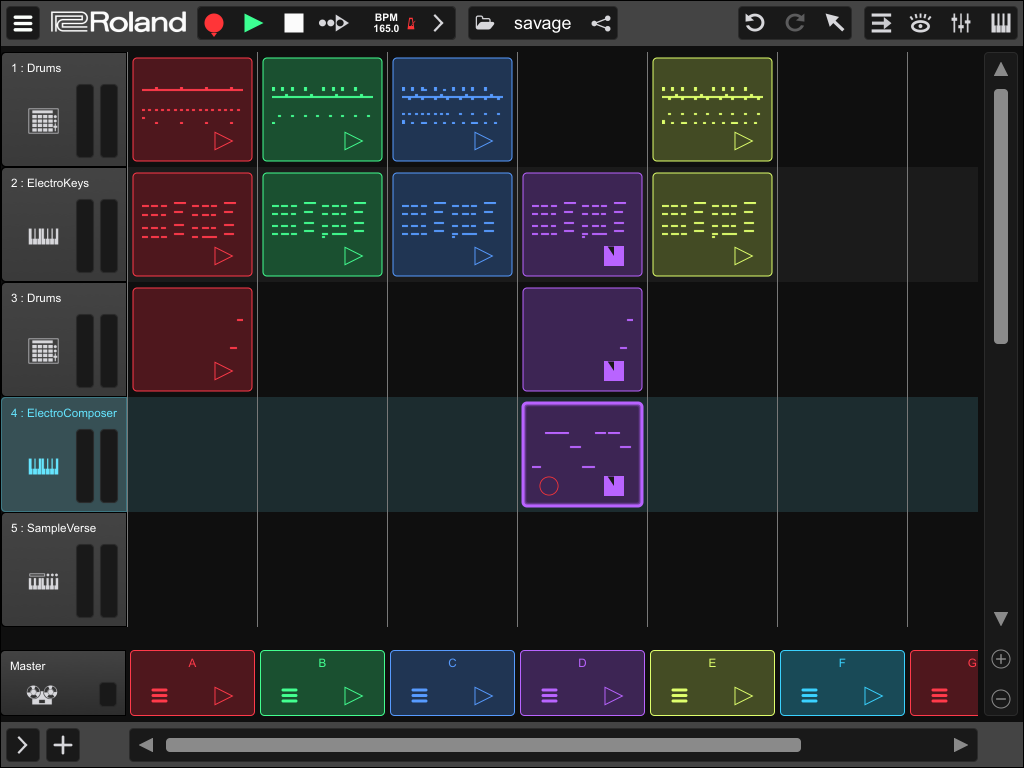 Finished Track
Listen to the finished re-creation of "Savage" by Megan Thee Stallion below. Zenbeats gives you all the tools to create a chart-topping single from the comfort of a desktop computer or phone.