Derrick May's 1987 hit "Strings of Life" stands in surprising contrast to the city of its birth. The Belleville Three, May's group alongside Kevin Saunderson and Juan Atkins, came out of Detroit to spearhead the techno genre. Each member shook the globe with their pounding funk and relentless rhythms, yet "Strings of Life" has a story all its own.
Instinct and Change
People are like atoms. Up close, our world is chaos. Billions of humans move manically each day; working, paying bills, seeking escape. If you could zoom out though, and see us like some mythical god, you'd notice our bodies swirl in waves. There is an order to the madness, a thread that runs through all our lives, and when an idea strikes lightning, it spreads like fire.
"There's something about human instinct and human behavior that gravitates towards moments of change that we don't control." These are the words of techno pioneer Derrick May, quoted earlier this year in Miami New Times. "It controls itself; people will get tired; they will get fed up; they will have had enough. And that is what happened when we created techno music, the explosion that it had in England, how it evolved around the world."
A Creative Triumverate
May and his friends were once at the center of a creative universe. Detroit in the late '80s was a place of failed capitalism, crime, and industrial noise. It was a city rife with tension and thus potential. When your very existence is a political statement, it imbues your art with a meaning bigger than yourself. Techno was the sound of a new generation taking its place in history, and an abandoned minority class empowering itself.
Armed with a Roland TR-909, May set to work crafting the daring slice of joy that became "Strings of Life." The track opens with stabbing keys that bounce expectantly on a B-minor chord.
"Strings of Life" is not a melancholy song, however. The space-age synth strings that rush to the surface sound determined and full of audacious spunk. When that punching drum machine beat hits your ears, it grabs you by the hand and spins you around the dance floor until it peaks with a frenzied euphoria.
Bottomless Even Without Bass
The real kicker? There's not a single drop of bass in the whole seven and a half minutes.
Bottomless though it was, "Strings of Life" had no ceiling. Frankie Knuckles, the Chicago DJ/producer credited with birthing house music, heard the song and suggested its name. It's energetic loops pushed far beyond Detroit's warehouses, exploding into an anthem for the UK rave zeitgeist. 
Orbital's Paul Hartnoll felt its touch on his own late-'80s smash "Chime," another 909 classic. Sampled several times, once by jazz legend Herbie Hancock, it remains a dance floor favorite for DJs today.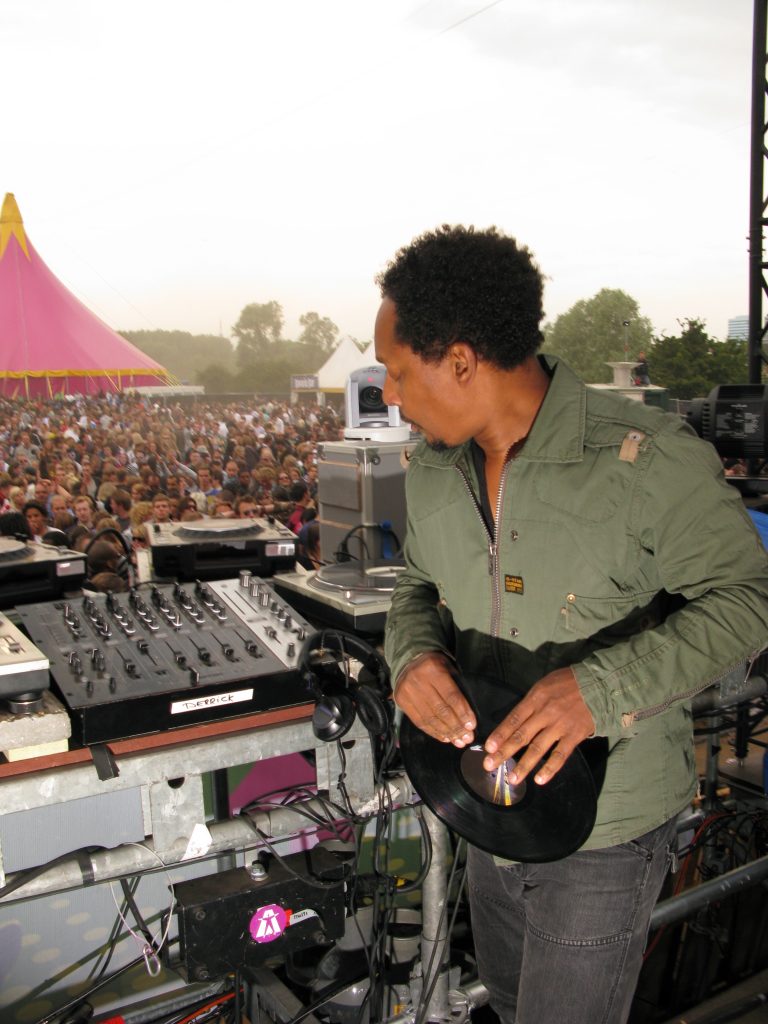 Seminal Strings
"Strings of Life" strikes a chord in any heart that hears it. It's a seminal step in the ongoing story of electronic music. Inspired by the digital buzz of Kraftwerk, May's jam helped keep the musical narrative moving for decades to come. 
More than 30 years after "Strings of Life" first saw release, techno remains a pillar of the modern dance community. We're all connected, after all, and there will always be a soundtrack for an idea whose time has come.