For the past 40 years Roland drum machines, samplers, sequencers, and synths have played an integral role in shaping the sound of rap music and associated genres like Miami bass, bounce, electro, and instrumental hip-hop. At the same time, many early Roland-based hip-hop records in these genres turned into new and vital sample sources for producers looking to inject the company's classic sound into their production.
It all began with the release of the TR-808 drum machine in 1980, just one year after The Sugarhill Gang dropped "Rapper's Delight." From its very inception, the 808 was unlike any other Roland product. Indeed, legend has it chief engineer Tadao Kikumoto almost fried a prototype while deliciously altering the sound of the crash symbol when he spilled tea on it.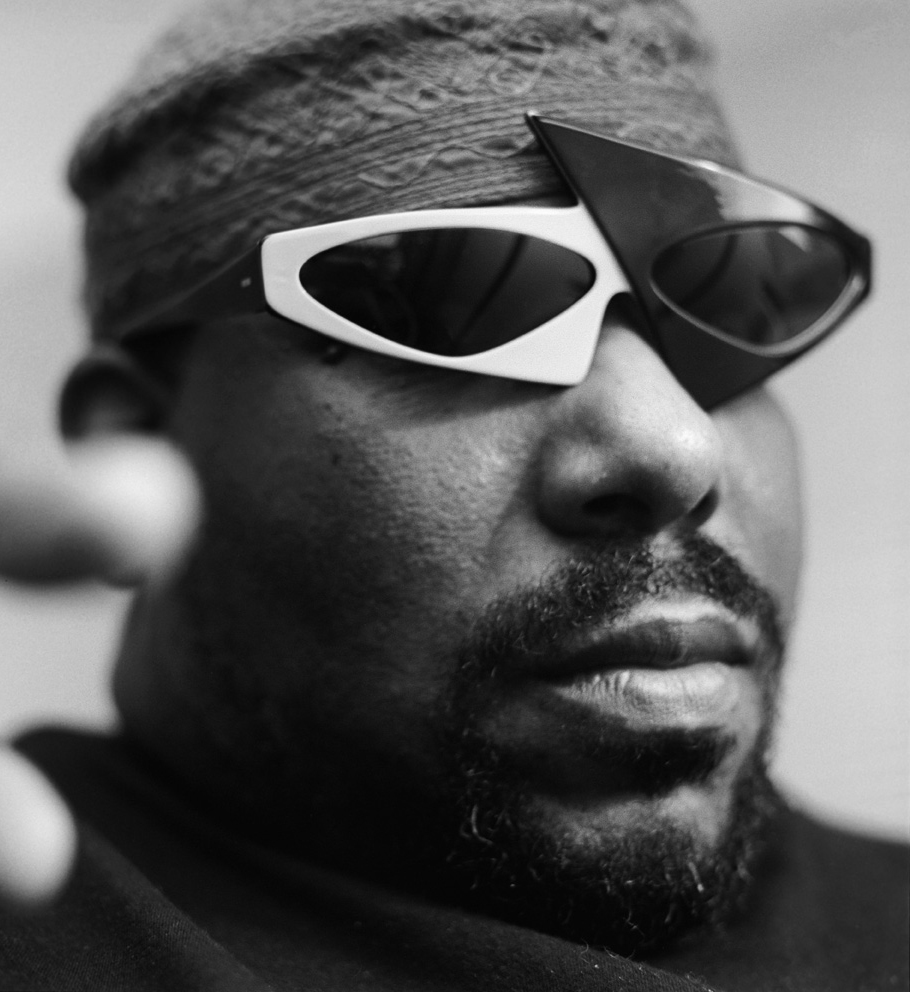 Early Influence
Despite a few bumps in its path to commercial release, the drum box quickly found its footing. Tokyo-based electronic band Yellow Magic Orchestra featured it on "1000 Knives" from their 1981 album BGM. However, despite the TR-808's promising beginning and placement in Marvin Gaye's "Sexual Healing" the following year, it was discontinued in 1983.
Regardless of Roland's decision to pull the plug on their future classic, Afrika Bambaataa and the Soulsonic Force helped push the 808 back to the forefront. They did this with the release of "Planet Rock" in 1983. The song's producer Arthur Baker didn't even own an 808. Still, he hired a studio musician to replay the percussion from Kraftwerk's "Numbers" and Captain Sky's "Super Sporm" on the machine.
In addition to birthing the electro genre, this track influenced a generation of producers in multiple styles. It also became a sample staple. Dis-N-Dat's mid-'90s Miami bass hit "Party" repurposed the drumbeat. Close to 400 other producers have borrowed from it over the years.

Bi-Coastal Reign
While Roland hip-hop beats took flight on the East Coast, the sound was taking hold on the West Coast. DJ and producer Egyptian Lover brought 808 awareness to California after joining Uncle Jamm's Army. Egyptian Lover and fellow Jamm's Army member Mr. Prinze produced the crew's 1983 single "Dial-A-Freak." They used only a keyboard, a Roland SH-101 keytar, a vocoder, and an 808. In the process, they introduced Los Angeles residents to a "freaky electro sound." Erykah Badu interpolated the style 32 years later on her song "Dial'Afreaq."
Kurtis Mantronik used a blend of sampled percussion and 808-programming on Mantronix's 1985 electro classic, "Fresh Is The Word." Mantronik decreased the tempo of the drum patterns. At the same time, the song increased the intensity and resonance of the sound. The group's songs, many of which featured the TR-808 or 909, continue to find new listeners. They've been sampled over 500 times by artists like Beck, De La Soul, J Dilla, and JPEGMAFIA.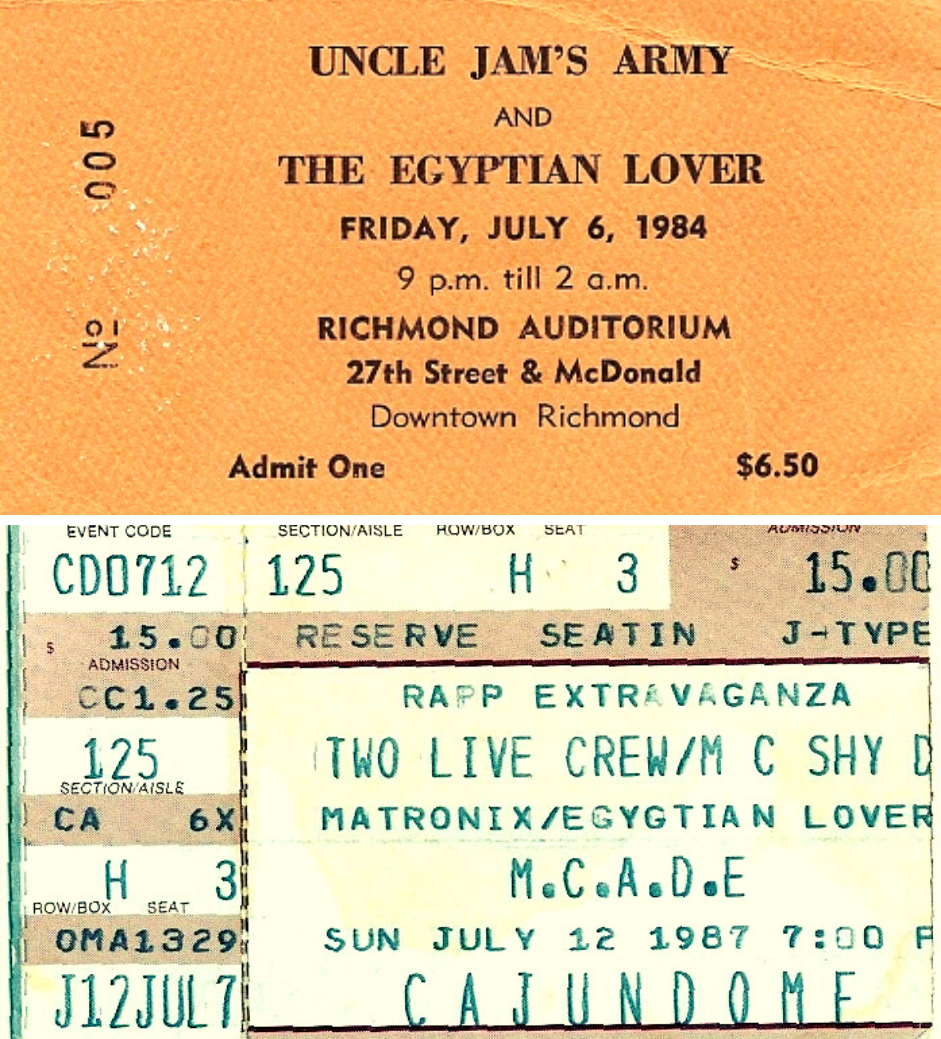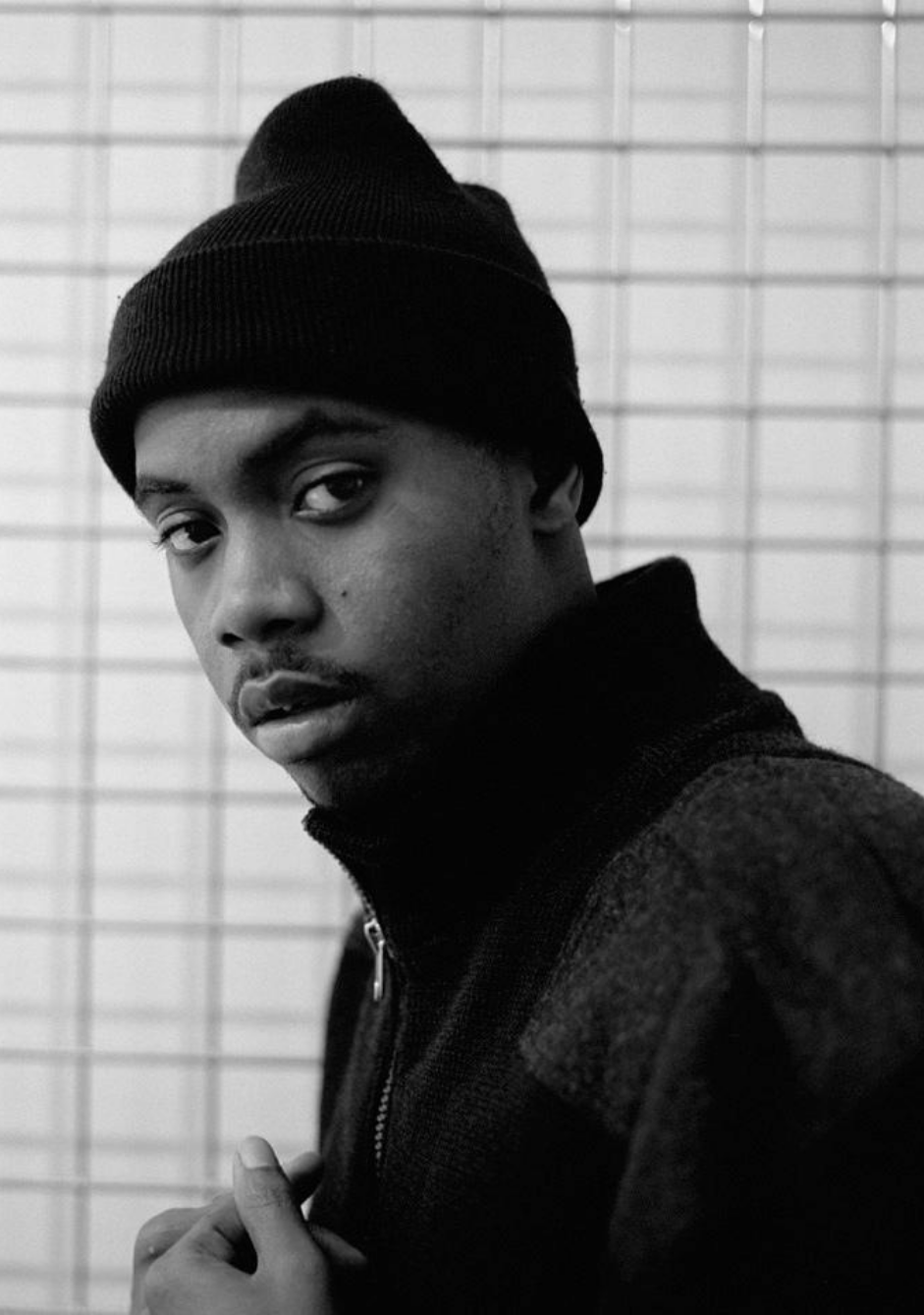 All Things Fresh
Just before "Fresh Is The Word," Def Jam co-founder Rick Rubin used 808 minimalism on T La Rock and Jazzy Jay's 1984 single, "It's Yours." The song was a seminal moment in rap music. Its unique blend of drum sounds and T La Rock's powerful delivery made the track an oft-sampled favorite. This was true across in a diverse mix of eras, geographic regions, and styles. Nas' classic "The World Is Yours" and his engrossing narrative "Rewind," Outkast's somber "Jazzy Belle," and the Playboy Carti/Chief Keef collaboration "Mileage" are a few of the 300-plus songs that borrow from "It's Yours."
Bill Laswell utilized the SVC-350 Vocoder to great effect on 1982's "Change the Beat." The legendary "Aah, this stuff is really fresh" hook owes its unique tone to the distinctive Roland vocoder, becoming the single most-used sound in DJ scratch routines ever.
Throughout the 1980s, Roland hip-hop sounds via the 808  influenced musical aesthetics outside of New York City and L.A. This was especially true in the south. After a distracted, drug-fueled mixing session for Double Duce's 1985 single "Commin' In Fresh," Sunnyview Records engineer, musician, and producer Amos Larkins II rushed the song's final recording. Famously, he did so without a proper level check. "Like a bass from hell," the resulting 808 hum destroyed his friend's record shop speakers. At the same time, it caught the attention of passersby—sparking the Miami bass movement.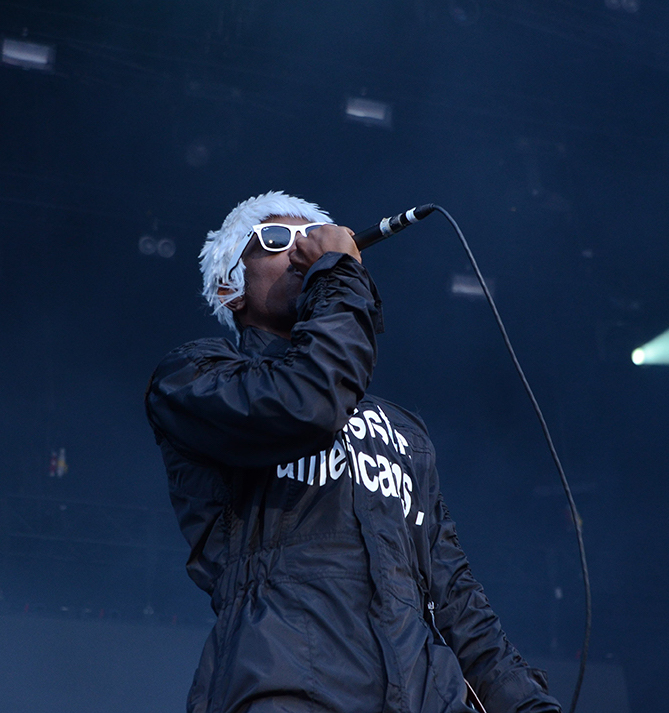 Building Blocks
After Amos Larkins II's inadvertent invention, the Queens, New York duo The Show Boys cemented the presence of Roland hip-hop drums. They spread the vibe across southern states when they laid down their 808-laced "Drag Rap." The song's infectious cowbell opening owes a debt to the duo's LinnDrum crashing during their recording session. The intro became what is known as the "Triggerman" loop.
"Drag Rap" flopped at first. However, it eventually found an enthusiastic audience in the Memphis rap scene. DJ Spanish Fly popularized the song in performances, 1990's "Trigga Man," and other re-imaginings and sampling of the beat. In part due to Spanish Fly's use of the sample, the "Triggerman" loop was immortalized on "Gangsta" by Memphis' G-Style. The loop simultaneously provided a building block for crunk and trap music. It also served as an essential ingredient for New Orleans bounce. First featured on MC T. Tucker and DJ Irv's explicit 1991 single "Where Dey At," it was later remixed by DJ Jimi for his 1992 Billboard-charting "Where They At."
Tried-And-True Tone
Just like "Planet Rock" and "It's Yours," "Drag Rap" served as a tried-and-true sound source for a range of producers. 504 Boyz reworked the song's drums on the No Limit anthem "Wobble Wobble." They were also slowed down to great effect on David Banner's early career hit, "Like A Pimp" Recently, the drums found new life on Megan The Stallion's contribution to the Queen and Slim soundtrack, "Ride or Die."
As the 1980s wore on, Eric B & Rakim's engineer Patrick Adams put 808s underneath breakbeats on hard-hitting cuts like "I Ain't No Joke." Public Enemy's Bomb Squad  employed 808 drums with decay and pitch shifts in lieu of basslines on It Takes A Nation of Millions to Hold Us Back. At roughly the same time, Marley Marl used the "pulse" of his TR-808 to trigger sounds from other samplers to create MC Shan's "The Bridge."
The End of a Decade
Towards the end of the decade, other Roland equipment began making more frequent appearances in rap music. Bronx native Afrika Islam added a heightened emotional urgency to his production on Ice-T's 1988 LP Power. He achieved this through sampling the sounds of a Roland TB-303 into an E-mu SP-1200 for cuts like "Drama." He also paired the 303 and the 808 while producing "Colors."
Late British hip-hop pioneer Derek B, known for the songs "Bad Young Brother" and "Bullet from a Gun," used a Roland D-50 synthesizer and a variety of samplers to co-produce his 1988 debut Bullet From A Gun. The short-lived but influential British rap group Three Wize Men also worked Roland hip-hop sounds into their process. In a definitive move, they sequenced their entire 1988 GB Boyz LP with a TR-909.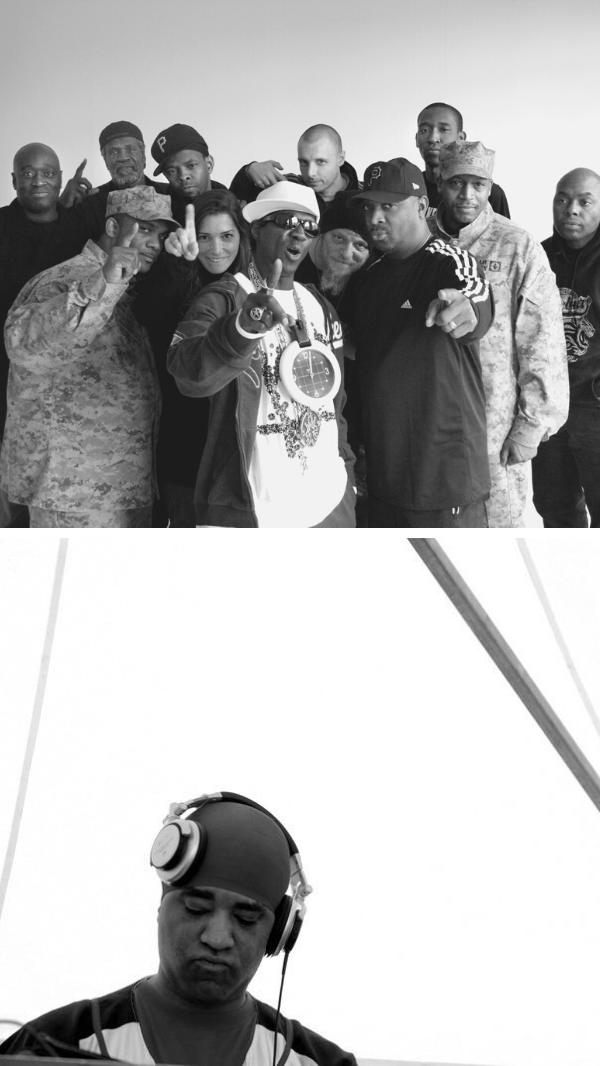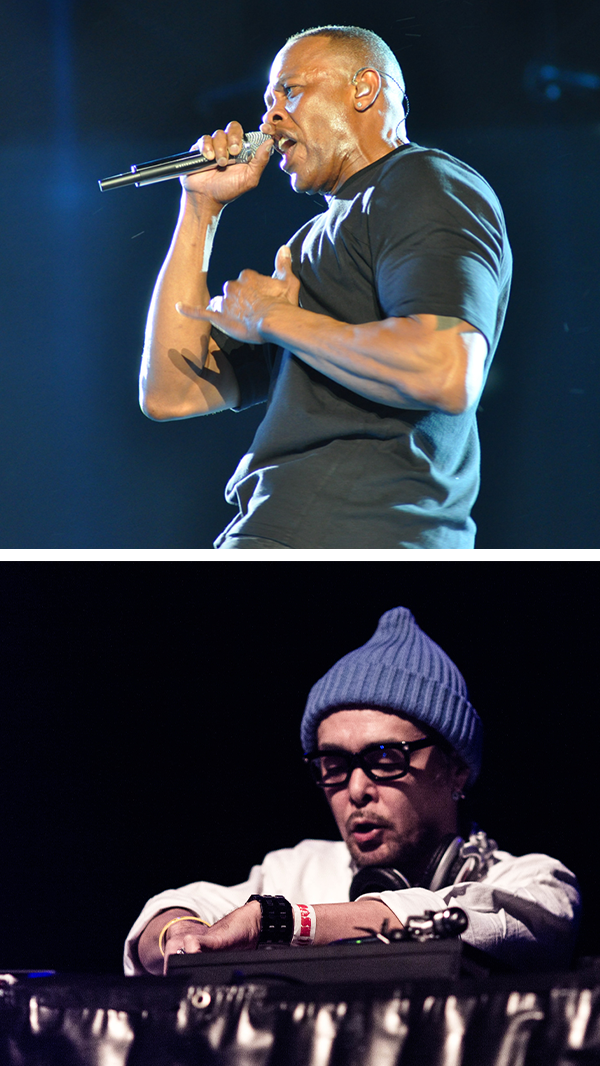 Krushing the Groove 
Vintage gear like the 808 remained a useful production tool for producers like Dr. Dre in the early '90s. The new decade brought about a new decade and changing musical preferences. In addition, other Roland instruments altered sample-based music in new and exciting ways. Japanese hip-hop pioneer DJ Krush created lush sample collages like his self-titled debut (1994), Strictly Turntablized (1994), and Meiso (1995) with vinyl records, an Akai S1100 sampler, a Roland MC-50, and a MIDI keyboard. Though not quite as celebrated as some of Roland's other releases, the MC-50 was a powerful tool that provided Krush with a multitude of exciting looping options that likely came in handy on songs like "Edge of Blue."
Krush's discography ultimately helped lay the groundwork for the popularity of instrumental hip-hop around the globe. And as his work started to find an international audience, Roland released their MS-1 Digital Sampler and the M-DC1 Sound Expansion Module in 1995. Unbeknownst to the company, these two machines would shape the sound of both underground and commercial hip-hop for the next 25 years.
The Boss/Roland SP samplers were truly revolutionary pieces of equipment. Both brought about an incredible wave of innovation for rap and instrumental hip-hop producers. Though the MS-1 never quite caught on, the 1998 Boss SP-202 release played a brief but important role in SP evolution. Originally seen as a basic looping tool to aid DJs in their live sets, Anticon co-founder and DJ/producer Odd Nosdam produced the entirety of the self-titled, critically acclaimed 2001 cLOUDDEAD debut with the 202 as his only piece of equipment.
You Aught to Know 
Boss updated the 202 to the SP-303 by adding more effects, a sequencer, and improved sampling sound quality.  In turn, Madlib went on a manic crate-digging and beatmaking streak during a 2002 trip to Brazil. He pioneered gritty sample-based instrumentals with his 303, a portable record player, and his hotel room cassette deck. 
Compiling his work on CDs titled 100 Beats and Another 100 Beats, several of these songs turned into tracks like "Raid," "Rhinestone Cowboy," and "Strange Ways" from his 2004 MF Doom collaboration Madvillainy. The record inspired the likes of Danny Brown and Mos Def. At the same time, they permitted a new generation to experiment with raw and unconventional recording techniques. 
Madlib's late friend and collaborator J Dilla also produced the bulk of his 2006 record Donuts with an SP-303 and a portable turntable. Sadly, many beautiful instrumentals like "Last Donut of the Night" and "Two Can Win" were crafted in a hospital bed before his untimely passing. Like Madlib, the constraints and raw 44.1kHz sampling rate sound of the 303 informed the album's sonic aesthetics. Released almost 15 years ago, Dilla's final project reignited worldwide interest in instrumental hip-hop albums. For example, Dilla's sounds inspired Pete Rock to create Petestrumentals 2.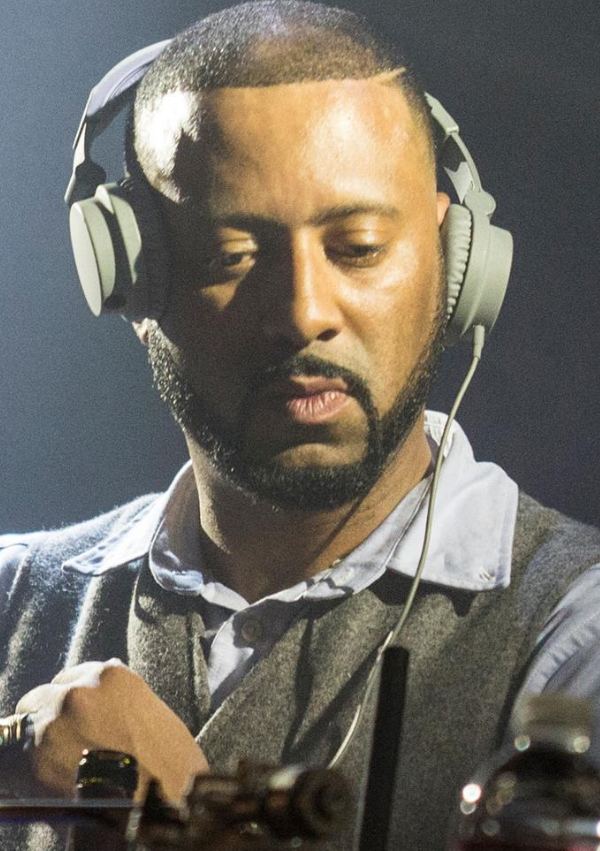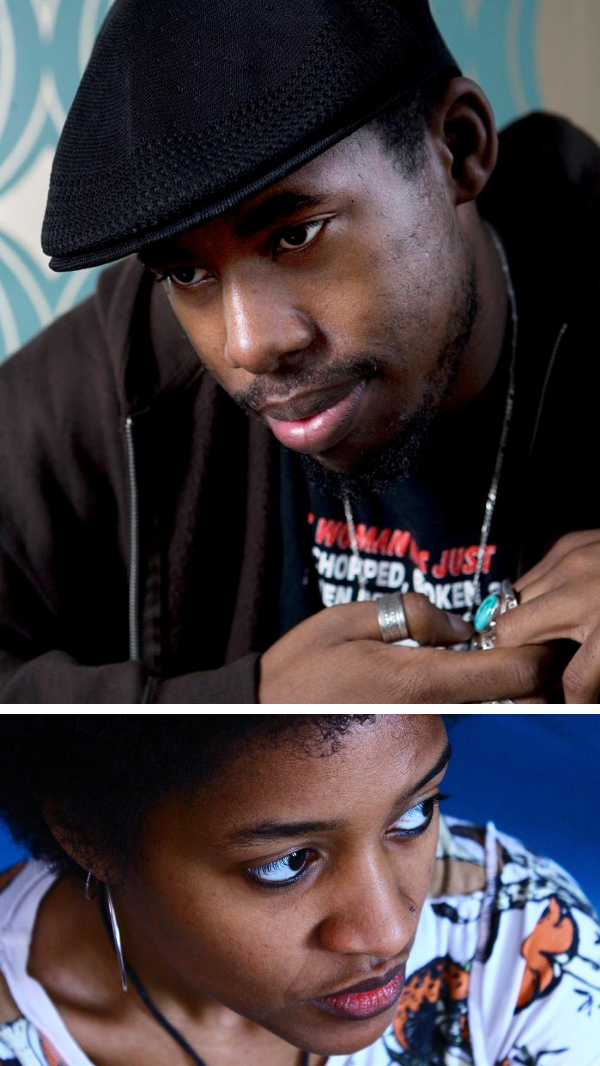 Taiwan and Beyond: The 404 Arrives
The 2002 SP-505 upgrade didn't have the same cultural impact as the 303. However, Toronto-based vocalist and producer Pursuit Grooves find it an ideal fit for both the studio and shows. But it was the advent of the SP-404 in 2005 that spoke to Los Angeles beat scene pioneers Dibia$e, Flying Lotus, and the late Ras G. Many of these visionaries also used the 303. Like the 303, the grimy sound of the 404 informed much of their transformative early work. Now, thanks to Dibia$e and Roland, there's even an official 404 day
15 years after it was first released the 404 is a global phenomenon, working as a dependable beat-making tool for Taiwanese underground hip-hop staples like Conehead, Dropp, Kool Klone, and Tarolin, playing a key role in live sets for Delhi-based producer Profound, and serving as a main weapon of choice for Japanese producer Tajima Hall. Used all over the world by an incredible array of talent, the tiny, portable sampler's influence is almost too vast to quantify. 
In the case of the aforementioned M-DC1, it wasn't so much the equipment that was revolutionary as it was the patches that came with the machine—particularly the "169 Aaaah!." Essentially a simple series of voices saying an extended "Ah" at various pitches, this seemingly innocuous sound played an important role in the creation of many hit records. 
The "Aaah!" Sound
It initially popped up in rap music on Celly Cel's 1997 Dangerous Ground OST contribution "The Only Way." Soon, the "169 Aaaah!" sound was once again put to good use. Timbaland and the late Static Major on Playa's used it on the Billboard-charting 1998 single "Cheers 2 U." The stock sound also appears in a staggering 208 songs beyond these early entries.
Though the "169 Aaah!" was originally created by an unknown Roland employee specifically for the M-DC1, it now appears in other Roland gear and a variety of sample packs. The sound recently became a signature accent of highly sought after hitmaker Zaytoven. He first thought of using the sample after hearing it on his Roland Fantom-S keyboard. Soon, Zaytoven employed it on cuts like Migos' "Add It Up," the Metro Boomin and Mike Dean co-produced Travis Scott/2 Chainz hit "3500", and Future's Drake collaboration "Used to This." Zaytoven seems to have a knack for making the "169 Aaah!" work no matter the artist.
The Future is Now
The vast array of artists included here barely scrapes the surface of Roland's true impact on hip-hop. This instrument's influence on recorded music is remarkable. And now, with the mass proliferation of technology and ease of information sharing, there's a new explosion. The Roland-based creativity taking place is just as impressive as the creatively fertile environments of the '80s, '90s, and early-'00s.
In some ways, as impactful as they were, the past 40 years may only be the beginning.