Kassi Ashton represents a new DIY-spin on the 

Nashville
 sound. Turning the idea of a manufactured icon on its head, Ashton designs her artwork and stage outfits. She's also an accomplished songwriter who helps shape her recordings. Ashton's refreshing sound and surefooted sense of self are making waves with listeners across multiple genres. She shares her creative journey from small-town Missouri to Music City recording artist in this mini-doc and profile.
Contrasting Upbringings
Neither Kassi Ashton's artistic bent nor the title of her latest single, "Black Motorcycle," will surprise those familiar with her background. The singer grew up amidst contrast.
"At Mom's house, it was art and beauty and theater my whole life," Ashton explains. "Dad's house was completely different—big 50-acre farm. He had a bunch of Harleys and old muscle cars." In a nod to her father's backyard, she's even partnered with Harley Davidson to tie in with the release of "Black Motorcycle."
A Focus on Creating Art
Her down-to-earth upbringing gave Ashton a self-styled vision of what it means to be an artist. "The way I was raised, being an artist has two completely different sides. When a lot of people say I'm an artist, they mean I go on stage and sing and write songs."
For Ashton, while that's certainly a big part of her career, the work doesn't stop there. "For me, I like to get dirty and focus on the actual art and skill. That includes sewing, making all the outfits, creating the artwork, coming up with mood boards and treatments for videos."
The result is a global view, which keeps her in the driver's seat. "I see the entire vision in my head and try to communicate that to whoever is helping me create the project." That includes the listener as well. "For the people taking it in, I want all of my art to be more than one photo and some lyrics. I want it to be an entire experience."
Ashton's work ethic isn't merely a phase. She won't change as she climbs the ladder to success. "Hopefully, as my career ascends and I get busier, I want to always do the grunt work because that's how I was raised."
Emotionally Honest Songwriting
Equal parts tough and tender, songs like "Hopeless" and the autobiographical "California, Missouri" marry country sensibilities to singer-songwriter vulnerability. This fundamental dichotomy is at the heart of Ashton's nuanced, evocative music. 
"California, Missouri," in particular, paints an unflinching portrait of her hometown. "It's the song I knew I wanted to write my entire life," she explains. "It was the best and worst of times growing up in that sort of environment. I wanted to write a song that is both of those things." 
The song represents another example of Ashton fighting against commercial tropes to express her truth. "Most country music songs about hometowns are really romanticized," she says. "If that was your upbringing, sing it loud as you can. Mine wasn't picket fences and the smell of mama's pie. Mine was a double-edged sword."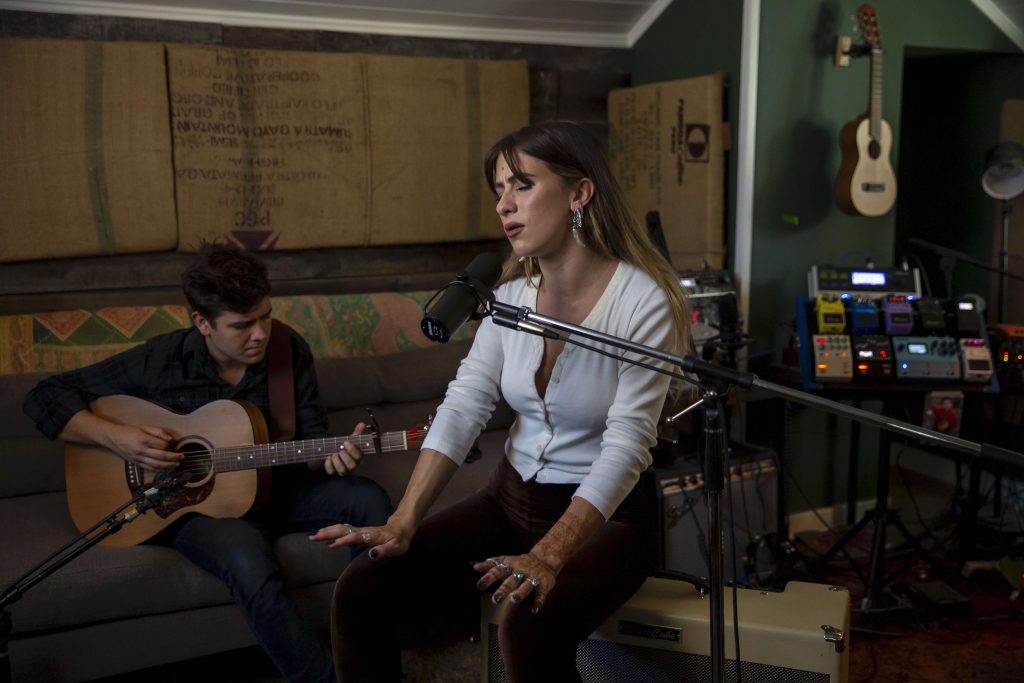 Nashville Beckons
Eventually, her hometown became too restrictive. Ashton had to spread her wings. "I'm happy I grew up there because of the lifestyle, but it was also a tiny box to fit in."
The music industry quickly took quick of Ashton's appealing, unbothered voice and unique storytelling gifts. Signed to UMG Nashville in conjunction with Interscope Records, Ashton earns accolades from respected media outlets and artists alike. 
These include nods from CMT, American Songwriter, and The Tennessean which praised her "Tammy Wynette-meets-Amy Winehouse vocals" Indeed, no less than country icon Keith Urban featured Ashton on "Drop Top" from his album Graffiti U, a reflection of Ashton's rising star status. 
Owning Her Path and Craft
Ashton continually relates the importance of owning her direction as a musician. "Everything that you see of mine I do because that's how I was raised," she shares. Furthermore, she adds, "If you want something, you have to do it yourself and work relentlessly at your craft."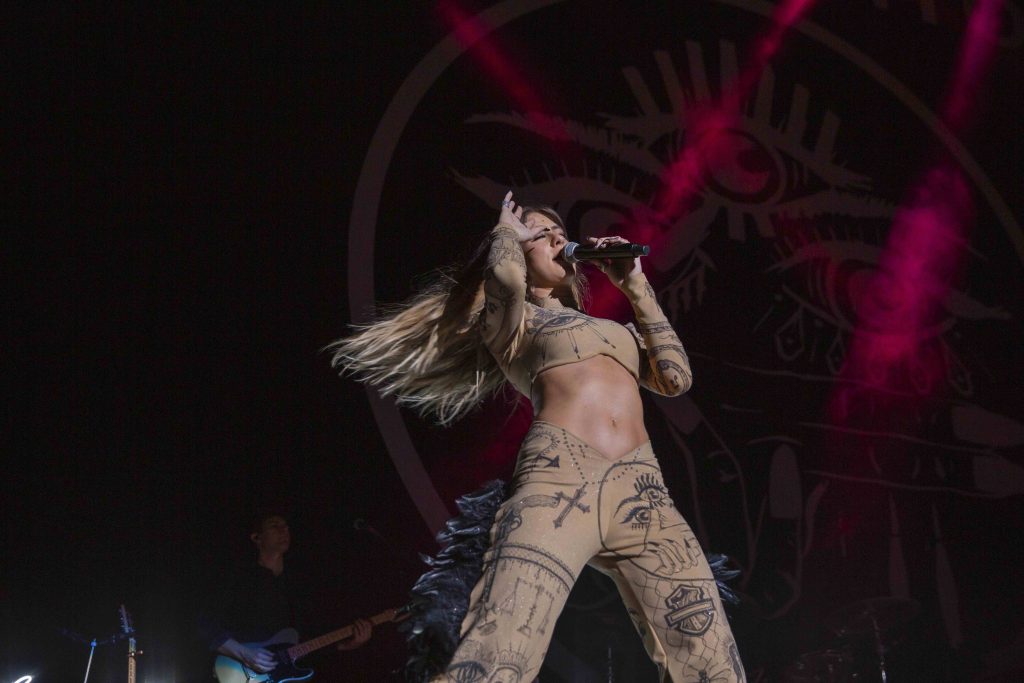 One artist in particular gave her some clues about navigating the world of country music while embracing different styles. "I saw a video of Chris Stapleton in the tiny back room of a radio station. He wasn't wearing a cowboy hat, and was singing an acoustic version of a song called 'What Are You Listening To?'" The performance was a turning point for her. "He was clearly country, but had so much soul in his voice."
These days, for Ashton, it's all about maintaining that sense of ownership and authenticity. The artist's persistence stems from hours honing her singing and songcraft and improving her live show. She works at it until she's ready to share it with the public. By keeping it real for herself, she can give it away to others. "I can feel confident in putting it out because it came from my fingers and my brain."
In truth, there's more to this process than staying true to her high standards and work ethic. Ashton insists the purpose of her art is to connect with listeners. "For me, it's about constantly revealing new layers, new visuals that make people feel less alone. I want to make music that's personal to me and makes people feel understood."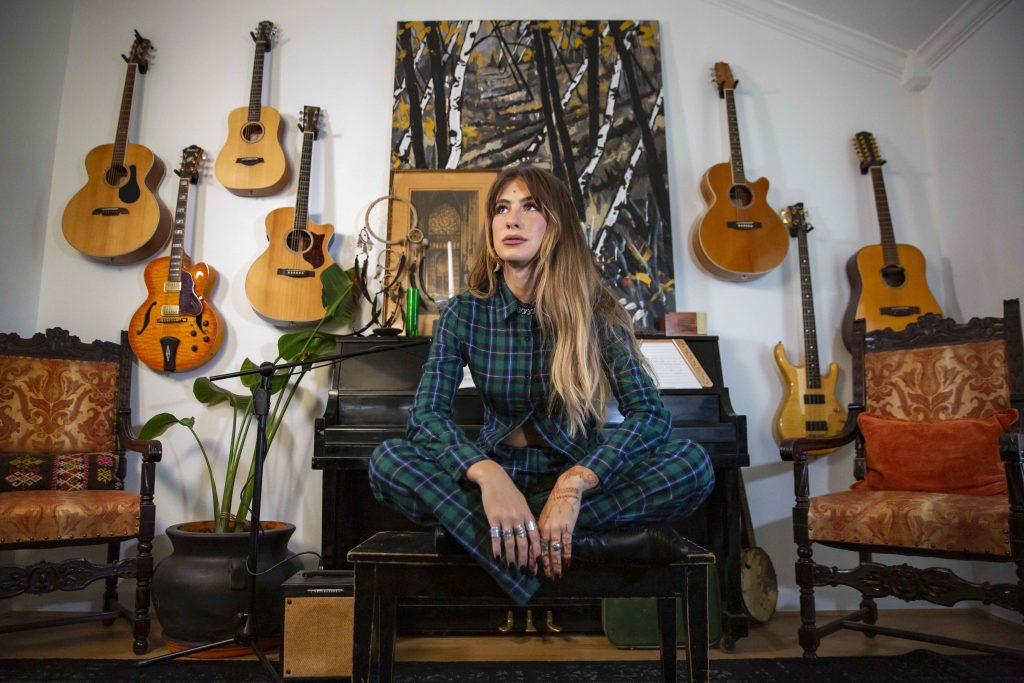 It Takes Tough Skin to Win
Still, the more she puts herself out there, the more room there is for criticism. Once more, her childhood experiences helped her. "I built a tough skin at an early age. In this career, you're constantly subjected to judgment through social media."
Through it all, Ashton is clear about who she is. "I've been doing me for a long time. I'm not discovering it. I hate the word brand—I prefer identity." That independent mindset remains her North Star. "Do your thing. That will be more authentic and worth more than trying to follow somebody else."