Before the legendary producer was a household name amongst musicians and rock music aficionados alike, Steve Albini was in a band. No, not his pulverizing band Shellac. In the '80s, Albini was the force behind Big Black, the blistering Chicago punk band he founded with Naked Raygun's Santiago Durango and Jeff Pezzati.
A Noisy Legacy 
Take "I'm a Mess," the incendiary pillar of Big Black's 1983 debut, Bulldozer. The song opens with the unmistakable calypso tone of Albini's drum machine of choice, the Roland TR-606. Rather than gravitate to the 808 of Albini's beloved Public Enemy—to whom Bulldozer's packaging was an homage—he chose the 606 for its exotic sound.
Let the Drummer Have None
Like Albini himself, Big Black is famous for its sonic attack and unflinching, often scathing lyrical approach. Famously, Albini shunned live drummers because a drum machine would play exactly as he told it to, as loud as he wanted it to, and would never get tired.
Whether or not this was apocryphal, Albini's employment of a drum machine instead of a live drummer became a signature calling card for Big Black. His approach would heavily influence Trent Reznor and other industrial rock acts over the next decade.
"Drum machines can be cool instruments with a lot of character," he'd later reflect. "When I first got the 606, I carried it around and listened to it like a Walkman. Over the course of a day I would gradually build and re-build a rhythm until it was satisfying to listen to on its own."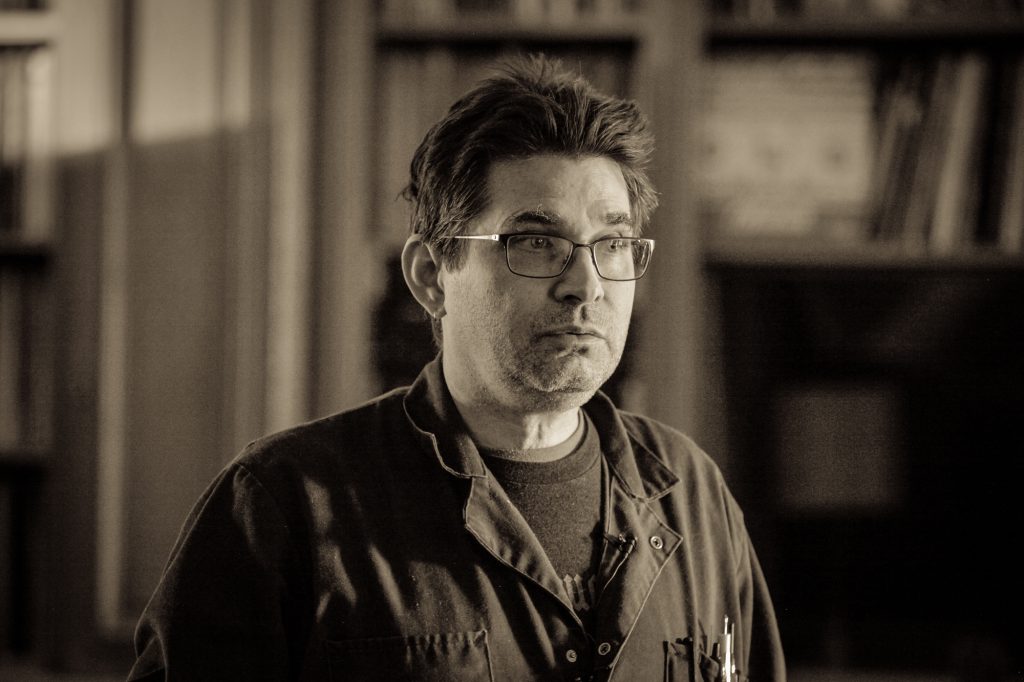 A Battle Between the Elements
Punchy, mid-range kicks, popping toms, the flat-backed smack of the snare on the staccato beat. The sounds that introduce "I'm a Mess" are the signature tones of this classic drum machine. "I'm a Mess" sounds like a mess, a fistfight between the machine elements—the drum machine and the keyboard. 
These, ironically, feel pleasantly natural. On the contrary, it's the human elements—the bass and guitar playing using metal guitar picks—which sound mechanical. Above the cacophony is Albini's acerbic voice. He growls his confrontational lyrics as if he were first in line at the complaint department.
Yet like the 606, what's often lost about Big Black, and so evident in "Mess," is the band's musicality. Critics toss the term noise-rock at BB with reckless abandon. However, what made Big Black special was their ability to apply melodic elements to contrast the harsher tones. Vocally, as much as he'd probably deny it, when Albini sings "But on a moving train/Time to sing," he's channeling the coke-eyed yearning of mid-'80s pop radio.
The Big Picture about Big Black
This echoes a larger point about Big Black. Albini's use of the 606 and other synthesizers reflects a surprising reality. Big Black didn't exist outside the '80s' obsession with technology; it's just that Albini thought he could do it better.
"I was always disappointed when I heard (a drum machine) used clumsily, which was most of the time," he's said of drum machines. To that end, with Big Black, and later Shellac, Albini pushed the boundaries of technology. 
Like the 606, it's often not what we expect. When used creatively, artists can repurpose technology as an extension of their work. It's not easy; you still have to write a song as good as "I'm a Mess." But Albini shows us that even when the sound behind the song is as indebted to a piece of gear as "Mess" is, the human element is king.