"Hunter," the opener of Bjork's Homogenic, is a dizzying sonic landscape. With its push-pull between anxiety and courage, bleating bass, and serpentine synths, the song evokes both death and rebirth. The spiraling of the Roland TR-909 weaves a web of percussion. Immediately, the track draws the listener into a world of intrigue. 
Frozen Fireworks
The first time I saw Bjork there were fireworks. It was a late summer afternoon. A friend called with an extra ticket to see the legendary Icelandic artist. It was unusually cold and wet for the season. On moist bleachers, I sat in awe as Bjork—dressed in a luminous white gown—hit a stage littered with arches of ice, carved and twisting like frozen arms.
Her musicians were an eclectic bunch: a string quartet, two DJs (including Matmos), and a harpist. For the next hour and a half, we sat transfixed. Finally, the climax of "Hyperballad" boasted huge spurting flames and a fireworks explosion.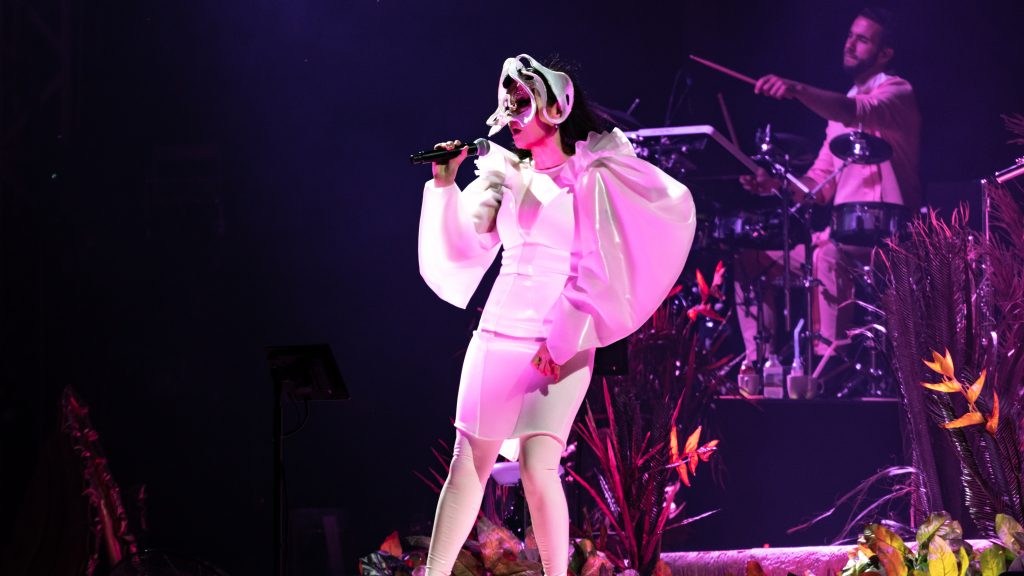 An Eclectic Collection
Even to an obsessive like myself, Bjork's enchanted persona was beyond any other artist I'd encountered. It felt like the Icelandic songwriter was an otherworldly force. And her magic was peerless.
A career first, Bjork's Homogenic was less an aggregate of idiosyncratic thoughts than a succinct batch of songs. In fact, Bjork suggested it was her first record in which all of the material felt like it all came from the same mother.
The Difficult Follow-Up Album
The years following her album Post were turbulent, to say the least. The singer moved to London from Iceland to glean more from the city's electronic scene. On the contrary, the displacement made her feel homesick and alienated. 
A series of publicly scrutinized relationships, an altercation with paparazzi, and a horrifying encounter with a stalker left Bjork paranoid and terrified. Under those circumstances, it's no wonder Homogenic is a raw and jagged confessional. As such, the album mirrors the terrain of her birthplace.
A Sonic Anomaly
What makes "Hunter" so unique is the juxtaposition of instrumentation: electronics whir beside traditional strings. Occasionally vestiges of an accordion or harmonica swirl by, like cracking glass. This crawling dirge—almost a death march—paints a world where predator and prey are indistinguishable. 
Lyrically, Bjork bathed "Hunter" in allegory. The artist has said that "Hunter" manifests the pressure she felt to deliver music as the monetary provider of her musical "nest" or family. When you are an artist as significant as Bjork an entire financial ecosystem depends on your creativity.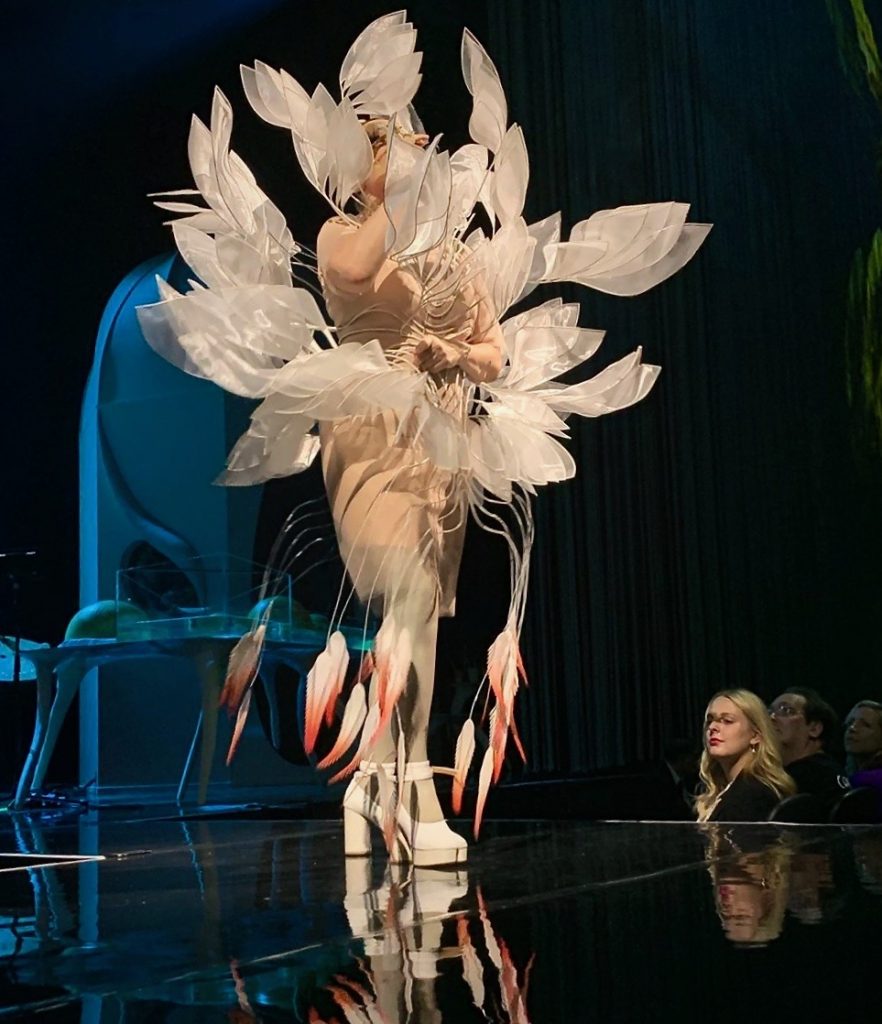 The "home" in this lyric can be read as a metaphor for her success. In that light, "going hunting" represents the need to maintain that success at any cost. Ultimately, "Hunter" is a song about resignation. It is a liturgy for a normal life and an acceptance of her destiny as an artist. Hers is a life devoid of regularity and the mundanity we often take for granted.
Lucky for us, Bjork continues to hunt and slay time and time again. Her records inspire and titillate. Bjork's sacrifice blossomed into a seminal legacy in experimental pop music.