To go by a quick internet search, a "Buffalo Stance" is to stand with one's arms tightly crossed, looking sideways—a pose identified with acts like Run-DMC. While the Neneh Cherry title could be commenting on '80s hip-hop, it also nods to London's Buffalo Collective, a subversive group of creatives surrounding fashion trailblazer Ray Petri.
Or maybe, it's a reference to "Buffalo Gals," the 1982 song by English provocateur Malcolm McLaren's.
In the hands of Cherry, a Swedish-born, UK-bred artist, the term evokes a kaleidoscope of meanings—all of them informing her genre-straddling 1989 hit. Like the pastiche nature of its production, "Buffalo Stance" combines all the above and more.
But more about that classic track in a moment.
Born Neneh Mariann Karlsson in Stockholm to a Swedish artist and a West African musician, Neneh Cherry's mother wed Don Cherry. The famous trumpeter raised Cherry from infancy. Theirs was a dynamic, artistic household. In fact, the family's musical mosaic includes Eagle-Eye Cherry of "Save Tonight" fame and violinist Jan Cherry.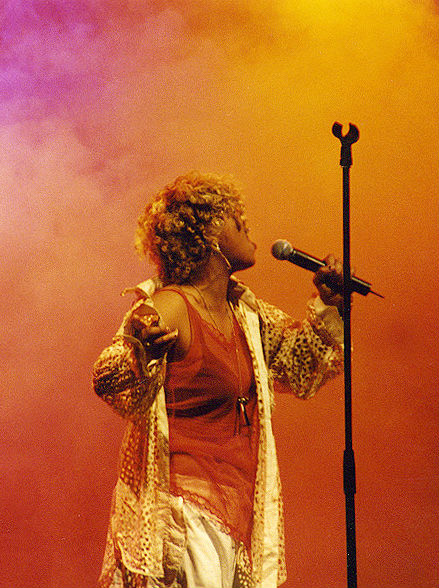 A Globetrotting Young Talent
In contrast to the bounce of her signature hit, Cherry enjoyed an adolescence steeped in the counterculture. Following her family's move to the United States, a teenage Cherry escaped to the UK. She fell in love with England's punk community. Always at the center of the action, Cherry shared a flat with punk singer Ari Up of the Slits. She also joined a string of bands including Rip Rig + Panic and New Age Steppers.
Eventually, Cherry's musical ambitions found an outlet in the melting pot of the UK pop world. Originally tracked as the B-side for pop duo Morgan-McVey, "Buffalo Stance" evolved into its identifiable form thanks to a pair of cutting-edge collaborators. Helmed by Tim Simenon (Bomb the Bass) and producer Mark Saunders, the once cast-off song became a worldwide smash.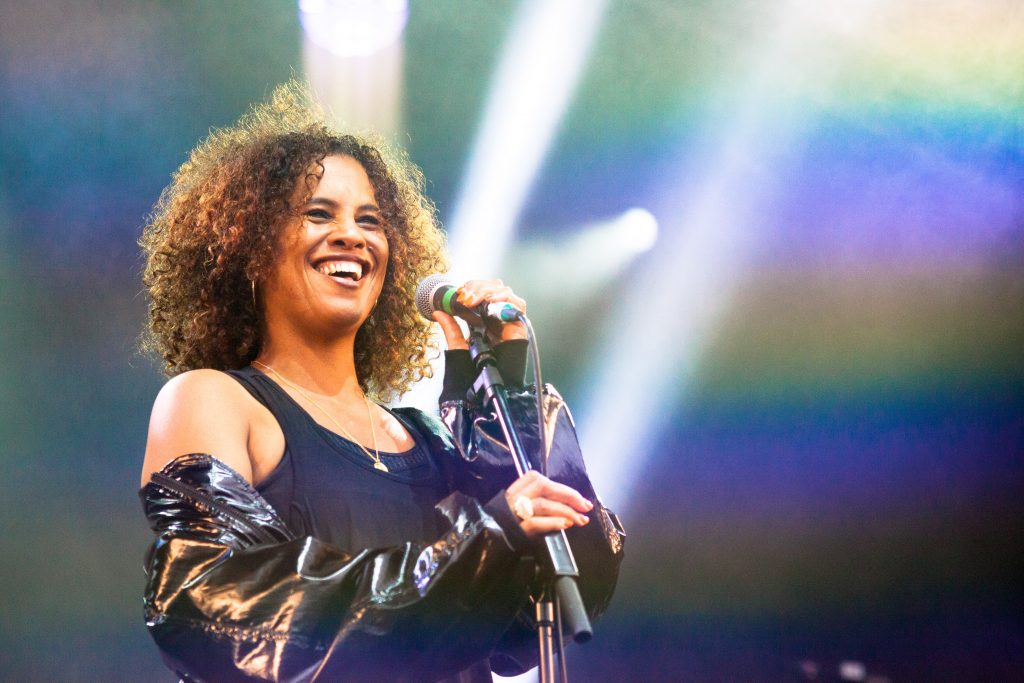 Creative Collision
Sessions for the "Buffalo Stance" were creatively explosive. Simenon's sampling acumen and Saunders sonic know-how mixes to create what Sound on Sound called, a "breakthrough single which melded hip-hop and cut-and-paste sampling into a perfect pop record."
They used several then cutting-edge tools during the recording process. Saunders' performed his yearning, hooky Johnny Marr-style guitar part  on the E-mu Emulator III. The recognizable rising keyboard sound at the end of the choruses came from the Roland Super JX-10. The instrument combined the architecture of two Roland JX-8P synths, allowing for extensive layering.
A Star Arrives
Spurred by the hit, Cherry's debut, Raw Like Sushi, peaked at number three on the UK Album Chart. It also established her career. Further investigation into the release reveals a treasure trove of lesser-known tracks. From the unusual chord sequence of the Prince-esque "Manchild" to the Spanish-tinged single "Kisses on the Wind," the album is a snapshot of the era. While no individual song shatters boundaries like "Buffalo Stance," Cherry's crisp rapping and melodic hooks cement the collection.
"Looking good, hanging with the Wild Bunch" from the song's breakdown sees Cherry referencing the Bristol collective that spawned trip-hop. Ever at the heart of artistic circles, Cherry even brought friends to the video shoot. Look closely and catch Mushroom of Massive Attack in the clip.
Iconic Fashion
Cherry's gold bomber jacket, hoop earrings, and dollar sign necklace made her a distinctive MTV figure, even for the colorful time period. Still, if the dayglo flowers and late-'80s aesthetic are a time capsule, they take nothing away from the enduring power and oddball energy of "Buffalo Stance."
It's a track that defies easy compartmentalization, even in its lyrical content. Cherry's offhand delivery of the song's rapped sections gives way to the creamy chorus hook, one that still stands apart from radio tropes.
Cherry remains committed to carving out her idiosyncratic career path. She's ollaborated with Gorillaz and covered acts as disparate at MF Doom and Suicide on 2011's The Cherry Thing. She also remains a timeless trendsetter—forever defying easy categories. To that end, Cherry currently appears on "Wherever You Go," a new track by Austrailian sample-masters, The Avalanches, alongside Jamie xx, and CLYPSO. 
True to her anti-authoritarian punk roots, Cherry remains reticent to call "Buffalo Stance" a feminist anthem. Instead, she says, "It's about female strength, female power, female attitude."