When Roland first released the TR-606 in 1981, they intended the analog machine to mimic kit drums. Its metallic hits and rumbling booms missed the original mark. However, in doing so, it famously created fresh bedrock for emerging electronic sounds. The TR-606 was born of experimentation. In turn, it gave free rein to a generation of bold and enterprising musicians like Autechre to create tracks like their landmark "Autriche."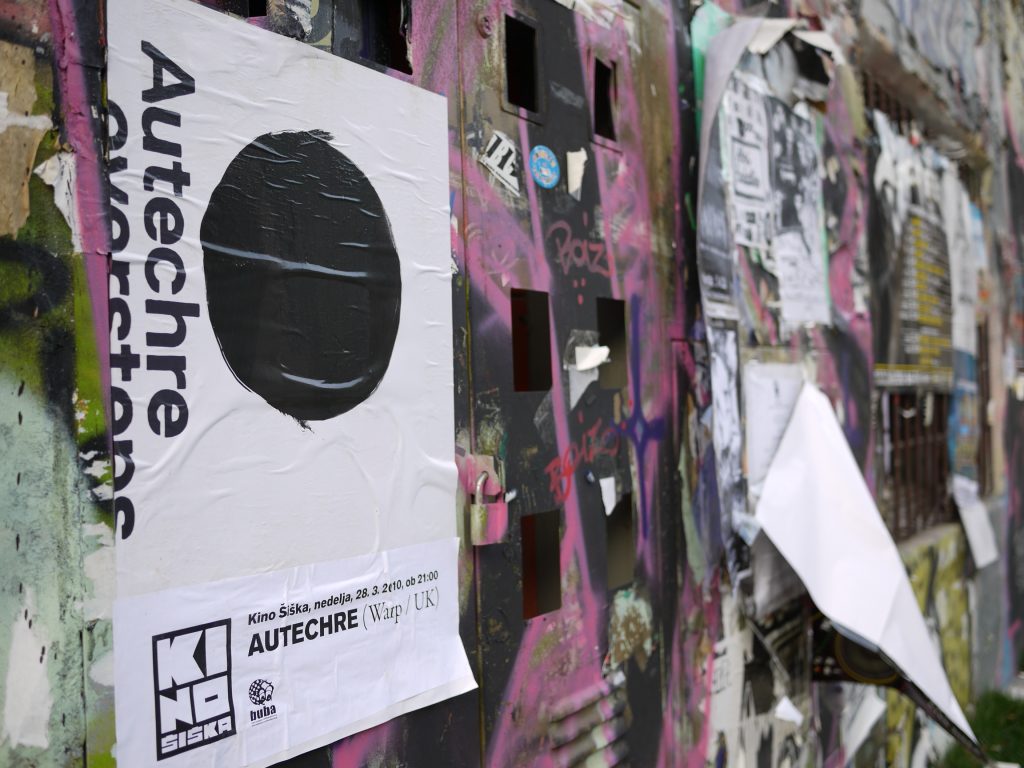 A Pair of Sonic Adventurers

The two artists that constitute Autechre are among electronic music's greatest explorers. Rob Brown and Sean Booth met in the Manchester graffiti scene in 1987. The pair tagged industrial walls to a soundtrack of electro, hip-hop, and acid house. The friends decided to try their hands at production, scooping up a TR-606 alongside a sampler.
They typed "Au," then smashed some random keys, settling on the Germanic-sounding nonsense. Under this name, they'd help pioneer the "Intelligent Dance Music" movement of the 1990s. Signed to Warp, home to fellow IDM acts Aphex Twin and Squarepusher, Autechre collected early tracks on its debut, Incunabula. The sweeping, synthetically-charged release places its computerized heart on full display. It was the sound of the future, and it still is.
Incunabula combines ambient chords with decisive beats. The TR-606 is the spine that shapes the album. Tinny hi-hats, chirping snares, and bass rumbles create its sonic palette. The third track, "Autriche," is the most mystical scene.
The Sound of a Misty Forest at Dawn
Cold and misty, "Autriche" opens like a forest at dawn. Chopped-up vocal echoes, ghostly and strange, precede the drums. "Autriche" is French for Austria, inspiring guesses that the disembodied voices are Hungarian. The characteristic ting of the 606 grows around the listener. The bass drum sparks up a beat as the haunting melody swirls. Keys punch through with a sassy, adventurous lead. The mood is eerie, yet somehow perky.
There's also a psychedelic dimension, especially in the latter half of the song. Here, the layers of synths cascade over the relentless 606 stabs. What was a dense mist becomes a glowing wall of electric sound. It circles the listener's head, transporting us to another realm in time and space.
Cosmic Textures
"Autriche" is a mysterious combination of pulsing high end and cosmic texture. It's the sound of imaginative flow. A year later, Autechre followed its debut with the fuller, pluckier sounds of Amber. To date, the duo has dropped 14 studio albums and counting. Each one is more frenetic, miasmic, innovative, and dissociative than the last.
Though they find the "IDM" label a bit silly, Brown and Booth have nevertheless led a journey to the center of sound. It's a journey whose first steps remain tied to the TR-606's boundless possibilities. Outside the confines of existing sound, lies the most exciting discoveries. "Autriche" is but one island in a sea of potential. What new sounds may emerge tomorrow?